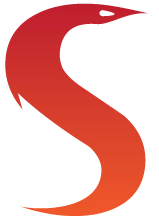 You bought this module and need support ? Click here !
This module is developed by Serpent Consulting Services Pvt. Ltd. Not covered under Odoo Maintenance Contract or Business Pack. Contact at contact@serpentcs.com if you are looking for support or customization.
HR Aptitude Survey Configuration
This Module is Design For The Aptitude Test of Employees or Interviewee for Evaluation. Configuration in survey for the aptitude questions.
Score Calculation
For each page of survey there will be list of questions and total of whole survey will be computed on page.
Question Configuration
Question configuration for Test with score of correct and wrong answers.provision to set -ve score on wrong answers too.
Invite participants for test
We can invite participants for the test using participants list.
End Result
At the end of test system will display summary of test as a result.
For any questions, queries, support and development
Please log in to comment on this module Please contact on contact@serpentcs.com
--- Can i get a version of this to get it deployed on CE v11.0 and check its fucntionality
I would like to check its functioning in v11 CE before I purchase it. can you help arrange the same.
---