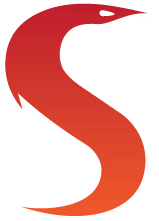 You bought this module and need support ? Click here !
Law and Legal Practice Management
Law Management Process
Features
Client Requests
Lawyer Profile
Client Details
Judge Informations
Opposition Lawyers Details
Management of Matters
Matter Trial Informations
Matter Invoicing
This module allows you to manage
the process of Law management..
Client Request Process
Using this user can request for the services. After approval of the application its converted as client.
The Client can request from the listed Legal Services. And can describe the Matter details, which once approved by admin automatic client record for it is generated for that client.
Approved client
The Client form helps to track the Invoicing related information. Can directly track the Invoiced and Overdue amount, or can charge them by creating new Invoice.
Lawyer Information
Lawyers can specify the Practice Area and fees based on hour or trial.
Lawyer will have many other details such as their Experience, Qualification and Personal Information.
Matter Details
Matter is used to manage the Case Number and its trials.
In matter you can manage its Victims, perpetrators, suspects, act and evidence related to the matter.
Report for Analysis
Pdf reports for Lawyer and Matter details which display informations graphically for batter analysis.
Check out our various Odoo Services below
Check out our various Odoo Based Products
For any questions, support and development contact us.