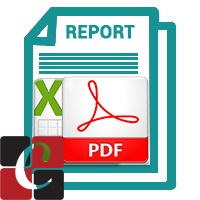 You bought this module and need support ? Click here !
Technical name
project_report_pdf
License
AGPL-3
Website
https://www.cybrosys.com
Read description for

v 9.0

v 8.0

Included Dependencies
Base report xlsx

Project Report PDF & XLS
This Module Gives You The PDF and XLS Report of Project.
☑
PDF Reports in Project.
☑
XLS Reports in Project.
☑
Detailed Report on Tasks & Issues.
☑
Advanced Filters for Report.
You need report_xlsx module to run this properly. More details see the README.rst file of this module.
Overview
This module enhances project management with nice reports. Reports consist of tasks & issues details with respect to the selected project. The user can use the filter facilities from report wizard to get optimized reports.
Project Report
Go to Project -> Project
Wizard
You can filter the project report by selecting the Appropriate options from the wizard.
PDF Report Of Data Import/Export Plugin Project.(Both Tasks and Issues)
PDF Report Of Data Import/Export Plugin Project.(Issues Only)
XLS Report Of Data Import/Export Plugin Project.(Both Tasks and Issues)
XLS Report Of Data Import/Export Plugin Project.(Issues Only)