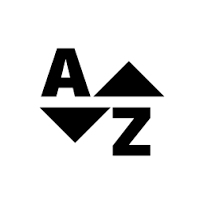 You bought this module and need support ? Click here !
Allow Customer to Sort Product
This Feature enables your website with awesome Sort Functionality.This feature helps Customer to Sort product according to its requirement.This feature can Enable/Disable from website view side.Customer can find the required Product very easily.It Provide Effective experience to Customer.
Included Features:
Sort Product By Name in Ascending/Descending Order
Sort Product By Price in Ascending/Descending Order
Enabling/Disabling of Feature
Possible to Sort in List/Grid View
View Currently selected Sort-by
Customer can see the curently applied sort-by easily and able to sort according to its requirement.
Result Of Sorted Products
In Result Customer Will See the Products In Specific Order and This order Slected By Customer.
Please log in to comment on this module nice and tidy
But , ive got a question , how can i modify default sort order options and also how to append an option to it. which file takes care of ?
---