You bought this module and need
support
?
Click here!
Suministro Inmediato de Información en el IVA
Módulo para la presentación inmediata del IVA http://www.agenciatributaria.es/AEAT.internet/SII.html
PREPARADO PARA SII 1.1
COMPATIBLE con Community, Enterprise y Odoo.sh
Installation
Para instalar esté módulo necesita:
Libreria Python Zeep, se puede instalar con el comando 'pip install zeep'
Libreria Python Requests, se puede instalar con el comando 'pip install requests'
Libreria pyOpenSSL, versión 0.15 o posterior
Una vez instalado ejecute Account Chart Update para actualizar las claves de las posiciones fiscales.
Configuration
Para configurar este módulo necesitas:
En los parámetros del sistema se almacenan las URLs del servicios SOAP de hacienda. Estas URLs pueden cambiar según comunidades.
Los certificados deben alojarse en una carpeta accesible por la instalación de Odoo.
Preparar el certificado. El certificado enviado por la FMNT es en formato p12, este certificado no se puede usar directamente con Zeep. Se tiene que extraer la clave pública y la clave privada.
El certificado se puede preparar de dos maneras:
Asistente de Odoo en Contabilidad -> Configuración -> AEAT -> Certificado SII. Este asistente registrará el certificado desde Odoo y lo guardará en el disco duro.
Sin el asistente de Odoo. Si no quiere que se quede ningún registro en Odoo, puede extraer las claves con los siguientes comando de Linux:
Clave pública: "openssl pkcs12 -in Certificado.p12 -nokeys -out publicCert.crt -nodes"
Clave privada: "openssl pkcs12 -in Certifcado.p12 -nocerts -out privateKey.pem -nodes"
Configuración de las claves de impuestos:
Manual: rellene los campos de Clave de Registro SII con el valor que corresponda
Automático: actualice el plan contale desde el enlace de "Update chart template"
en la pantalla de configuración de Contabilidad.
Configuración actividades de alerta:
NUEVO: si el envio del SII falla, ahora puede enviar una actividad al usuario principal o al usuario que crea la factura
En compañía puede establecer el tipo de actividad. Si no esta configurada la tipo de actividad no se manda alerta.
En compañía puede indicar si va a usar un usaurio principal, al que se le mandarán todas las actividades. Si no se indica se manda al usuario de la factura.
Connector:
Ajustar variables de configuración:

ODOO_CONNECTOR_CHANNELS=root:4
o otro canal de configuración. Por defecto es root:1

Si xmlrpc_port no esta definido: ODOO_CONNECTOR_PORT=8069

Arranca odoo con --load=web,queue_job y --workers más grande que 1.
Más información http://odoo-connector.com
Usuando fichero de configuración:
[options] (...) workers = 4 server_wide_modules = web,queue_job
(...) [queue_job] channels = root:4
Usage
Cuando se valida una factura automáticamente envia la comunicación al servidor de AEAT.
Known issues / Roadmap
Operación anual. Comunicación de cobros y pagos en métalico
Determinadas facturas intracomunitarias (Articulo 66 RIVA)
Operación anual. Libro de bienes de inversión (Libro anual se crea un módulo aparte)
Regimenes especial de seguros y agencias de viaje
Bug Tracker
Bugs are tracked on GitHub Issues. In case of trouble, please check there if your issue has already been reported. If you spotted it first, help us smashing it by providing a detailed and welcomed feedback.
Credits
Sponsor

Maintainer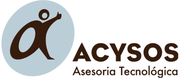 Please log in to comment on this module
The author can leave a single reply to each comment.
This section is meant to ask simple questions or leave a rating. Every report of a problem experienced while using the module should be addressed to the author directly (refer to the following point).
If you want to start a discussion with the author, please use the developer contact information. They can usually be found in the description.