Required Apps
•

Point of Sale (point_of_sale)


•

Inventory (stock)


•

Invoicing (account)



Included Dependencies
Show
Lines of code

12211

Technical Name
l10n_es_aeat_sii_pos
License
AGPL-3
Website
https://www.acysos.com
Also available in version

v 11.0

v 8.0

v 10.0
You bought this module and need
support
?
Click here!
Suministro Inmediato de Información en el IVA - Terminal Punto de Venta
Módulo para la presentación inmediata del IVA, extensión para TPV. http://www.agenciatributaria.es/AEAT.internet/SII.html
PREPARADO PARA SII 1.1
Installation
Para instalar esté módulo necesita:
Libreria Python Zeep, se puede instalar con el comando 'pip install zeep'
Libreria Python Requests, se puede instalar con el comando 'pip install requests'
Libreria pyOpenSSL, versión 0.15 o posterior
Módulos necesario: * l10n_es_aeat_sii: https://www.odoo.com/apps/modules/12.0/l10n_es_aeat_sii/
Se requieren las siguientes dependencias que no están aún en http://www.odoo.com/apps, pero se pueden descargar en el repositorio: https://github.com/acysos/odoo-addons/tree/12.0
Una vez descargado sustituya el __manifest__.py por el __manifest__.py.replace
Usage
Cuando se procesa la venta por TPV se envia al SII. Si el tiqué en negativo se envia con clave rectificativa.
Credits
Sponsor

Maintainer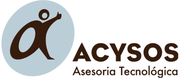 Please log in to comment on this module
The author can leave a single reply to each comment.
This section is meant to ask simple questions or leave a rating. Every report of a problem experienced while using the module should be addressed to the author directly (refer to the following point).
If you want to start a discussion with the author, please use the developer contact information. They can usually be found in the description.