Required Apps

Invoicing (account)



Included Dependencies
Show
Lines of code

11771

Technical Name
l10n_es_aeat_sii_simplified
License
AGPL-3
Website
https://www.acysos.com
Also available in version

v 11.0

v 10.0
You bought this module and need
support
?
Click here!
Required Apps

Invoicing (account)



Included Dependencies
Show
Lines of code

11771

Technical Name
l10n_es_aeat_sii_simplified
License
AGPL-3
Website
https://www.acysos.com
Also available in version

v 11.0

v 10.0
Suministro Inmediato de Información en el IVA - Factura simplificada
Módulo para la presentación inmediata del IVA, extensión para emitir facturas simplificadas sin utilizar la TPV http://www.agenciatributaria.es/AEAT.internet/SII.html
PREPARADO PARA SII 1.1
Installation
Para instalar esté módulo necesita:
Libreria Python Zeep, se puede instalar con el comando 'pip install zeep'
Libreria Python Requests, se puede instalar con el comando 'pip install requests'
Libreria pyOpenSSL, versión 0.15 o posterior
Módulos necesario: * l10n_es_aeat_sii: https://www.odoo.com/apps/modules/10.0/l10n_es_aeat_sii/ * l10n_es_pos: https://github.com/acysos/odoo-addons/tree/10.0
Usage
Utiliza el módulo estandar de factura pero añade en la pestaña SII la posibilidad de indicar que es factura simplificada sin utilizar TPV. Esto permite emitir operaciones sin NIF y enviarlas al SII.
Credits
Sponsor

Maintainer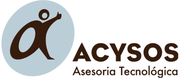 Please log in to comment on this module
The author can leave a single reply to each comment.
This section is meant to ask simple questions or leave a rating. Every report of a problem experienced while using the module should be addressed to the author directly (refer to the following point).
If you want to start a discussion with the author, please use the developer contact information. They can usually be found in the description.