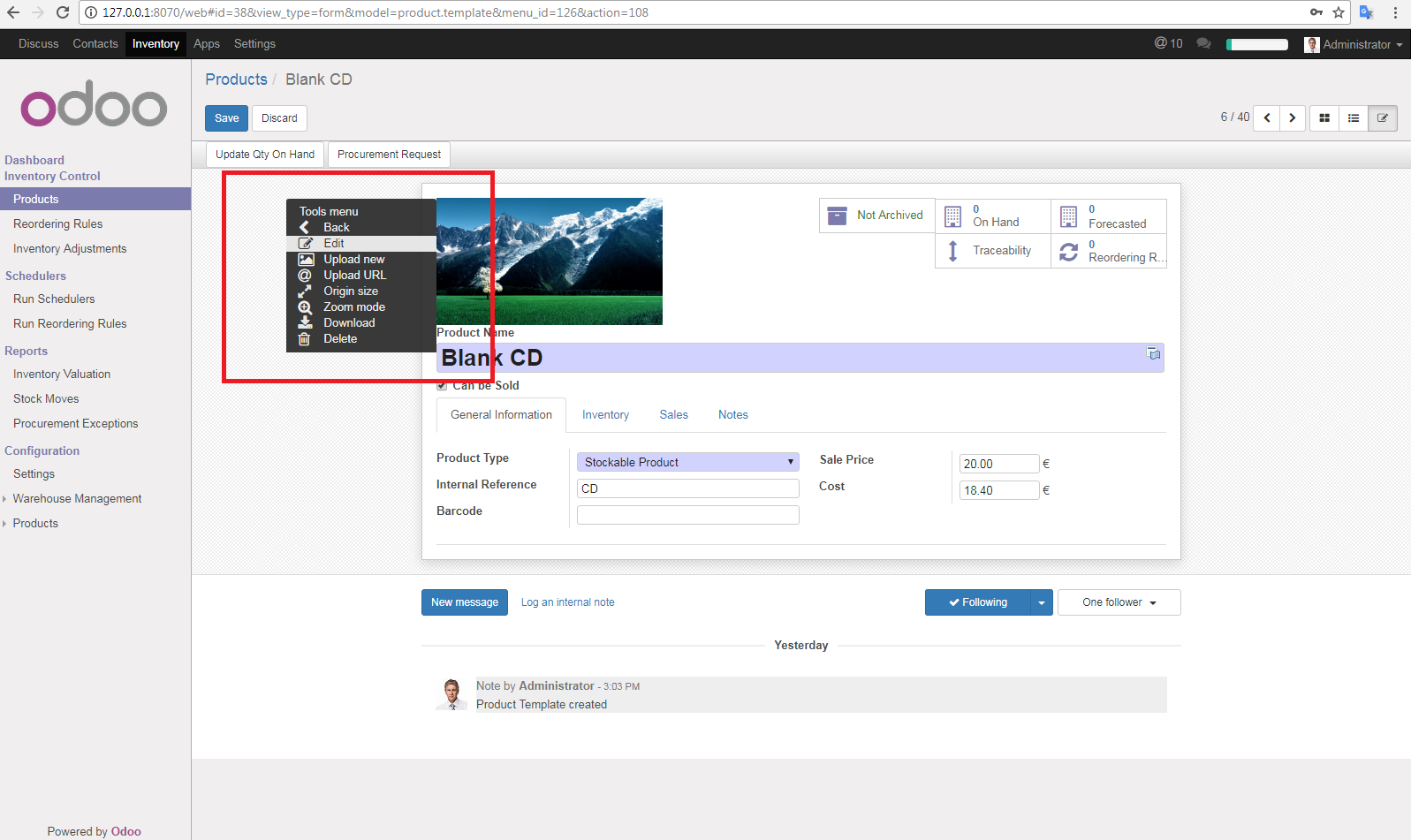 You bought this module and need support ? Click here !
Web Image Editing (WIE)
This module extend image widget and work outbox!
Also are available setting in xml file!
See video for greater understanding!
Capabilities
Zoom and pan
Rotate
Crop
Step back in history client-side (before save)
Download original
Open original image
Upload URL image
Edit current image
Image preview by click
Settings - min and max (height, width) image prview, ratio, backgroundColor
And other...
Usage
After installing the module, you can use it in the following ways
Instant use with default settings!

2. The widget passes options directly through to image, which supports the following code-block:


<field name="image_medium" widget="image" options=
    "{
    'minWidth': 100,
    'minHeight': 100,
    'maxWidth': 800,
    'maxHeight': 600,
    'ratio': 1,
    'plugins':  {
                'crop': {
                        'minHeight': 50,
                        'minWidth': 50,
                        'maxHeight': 250,
                        'maxWidth': 250,
                        'ratio': 1,
                        }
                }
    }" />


see video on youtube raw:: html

<iframe width="560" height="315" src="https://www.youtube.com/watch?v=OOU8AkYuW1E" frameborder="0" allowfullscreen></iframe>