Starting version 13.0, every version of the module is bought separately. Please be careful when adding the product to your cart.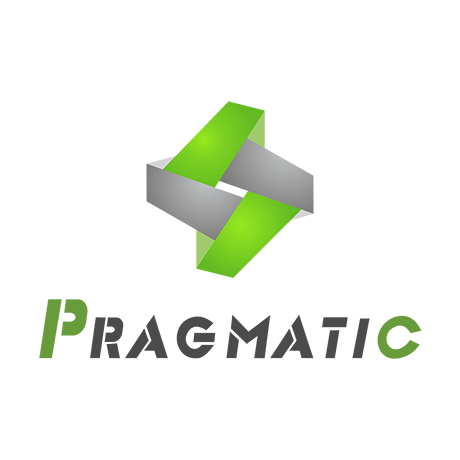 You bought this module and need support ? Click here !
Odoo - OneDrive Integration
Our Pricing includes User Manual, 90 Days Support (Monday-Friday 10am to 7pm IST) and One time Setup
We support for English / French / Spanish at an additional cost
works for community and enterprise editions
Learn More
Support
Odoo OneDrive integration
Pragmatic has developed new module to sync data between Onedrive and Odoo. Now user can keep the data wither on both the locations or over the one drive only. With this feature user can manage the database and keep it clean.
Current Features of Odoo OneDrive Integration
Automatic Synchronization: Files synchronized automatically between Onedrive and Odoo. No manual intervention is required.
Two-ways Synchronization: In this module synchronization is bilateral. Files which are placed over Onedrive can be easily accessible through Odoo. Similarly once the attachment is placed over Odoo, it will sync the data and data is available over Onedrive.
File Support: Synced attachment in Odoo opens via URL to OneDrive file. Preview of these documents depends on OneDrive configurations. For instance, if user is using Office 365, the files will be opened immediately using Word or Excel.
Systematic Folder: OneDrive is used for business and sharepoint purpose. The files are kept systematically and create a convenient system in the cloud. Path over Onedrive would be: Files -> Odoo -> App name -> Object's name -> Document. For example, "Files/Odoo/Sales Order/SO0001 /orders.xlsx".
Availability: This feature is available for Sales Orders and Purchase Order of Odoo.
Scheduled Actions: User can define the time interval for this scheduler to run to sync the data between the Onedrive and Odoo.
Delete Action: If user removes the attachment from Odoo, it will automatically delete the same attachment from Onedrive.
Update Attachment: If user updates attachment in OneDrive, the same attachment will be automatically updated in Odoo.
Store Attachments: User can select where to store attachments, either in OneDrive or both Odoo and OneDrive. Storing attachments in OneDrive will be a better practice as it will make Odoo faster because Odoo database storage will be not be used for storing attachments.
OneDrive Configuration
Steps to configure the OneDrive synchronization
Install our Pragmatic Odoo Onedrive Syncing module
Go to the OneDrive Application page and sign in with your account.
Add new Application: specify a name and create an application.
Add new Web platform and allow implicit flow. The Redirect URL is your Odoo's instance URL with '/get_onedrive_token' in the end.
Check 'Live SDK support'.
Generate new password and use it for Secret Key. User should copy both App Client ID and App Secret.
In Odoo go to Settings -> Users and Companies -> Companies
Put the Client Id and Secret Key into OneDrive Settings.
By clicking on the button 'Login and Confirm' for first time, it will be offered to authorize the user whose cloud will be synchronized. After successful authorization, both buttons will appear 'Upload to Onedrive' and 'Download from Onedrive'.
Onedrive Scheduled Action
Odoo OneDrive Synchronization
Contact / Support
(Monday-Friday 10am to 7pm IST)
Pragmatic Techsoft Pvt. Ltd.
Support
---
Pragmatic is a global open source enterprise software development, consulting and products company. Our philosophy is to use Open Source tools and technologies to provide cost effective and green solutions for our customers.
We are a dynamic and fast growing company committed towards creating value for our customers. Located in Pune, India the educational and IT hub of western India, we take pride in delivering rapid, customized open source enterprise applications following agile and lean software methods. Whether you are developing an application from scratch, working on an existing application or porting your application to a new platform or framework, we can meet your business needs.
If you need any help or want more additional features, you may contact us through:
Our solutions focus on your problems
Get In Touch
Odoo Proprietary License v1.0

This software and associated files (the "Software") may only be used (executed,
modified, executed after modifications) if you have purchased a valid license
from the authors, typically via Odoo Apps, or if you have received a written
agreement from the authors of the Software (see the COPYRIGHT file).

You may develop Odoo modules that use the Software as a library (typically
by depending on it, importing it and using its resources), but without copying
any source code or material from the Software. You may distribute those
modules under the license of your choice, provided that this license is
compatible with the terms of the Odoo Proprietary License (For example:
LGPL, MIT, or proprietary licenses similar to this one).

It is forbidden to publish, distribute, sublicense, or sell copies of the Software
or modified copies of the Software.

The above copyright notice and this permission notice must be included in all
copies or substantial portions of the Software.

THE SOFTWARE IS PROVIDED "AS IS", WITHOUT WARRANTY OF ANY KIND, EXPRESS OR
IMPLIED, INCLUDING BUT NOT LIMITED TO THE WARRANTIES OF MERCHANTABILITY,
FITNESS FOR A PARTICULAR PURPOSE AND NONINFRINGEMENT.
IN NO EVENT SHALL THE AUTHORS OR COPYRIGHT HOLDERS BE LIABLE FOR ANY CLAIM,
DAMAGES OR OTHER LIABILITY, WHETHER IN AN ACTION OF CONTRACT, TORT OR OTHERWISE,
ARISING FROM, OUT OF OR IN CONNECTION WITH THE SOFTWARE OR THE USE OR OTHER
DEALINGS IN THE SOFTWARE.


Please log in to comment on this module
The author can leave a single reply to each comment.
This section is meant to ask simple questions or leave a rating. Every report of a problem experienced while using the module should be addressed to the author directly (refer to the following point).
If you want to start a discussion with the author or have a question related to your purchase, please use the support page.