Required Apps
•

Inventory (stock)


•

Invoicing (account)


•

Sales (sale_management)



Lines of code

1580

Technical Name
woo_commerce
License
OPL-1
Website
https://www.cybrosys.com
Also available in version

v 15.0

v 13.0

v 16.0
You bought this module and need
support
?
Click here!
Required Apps
•

Inventory (stock)


•

Invoicing (account)


•

Sales (sale_management)



Lines of code

1580

Technical Name
woo_commerce
License
OPL-1
Website
https://www.cybrosys.com
Also available in version

v 15.0

v 13.0

v 16.0
Odoo WooCommerce Connector
Odoo WooCommerce Instance Connectorr
Key Highlights
Simply connect woocommerce instances in odoo.
Odoo can be use as a backend for the woocommerce instance.
products and partners can be export and import to both sides.
Orders can be import to Odoo.
Syncing can be use for maintaining records with there updated details.
Overview
---
Woocommerce instance is using as the product selling platform here simply user can sell the products to customers, by using this module simply connect woocommerce instance in odoo, here odoo can use as the backend for the woocommerce. the products and customers are completely import and export to booth sides, orders can only export from woocommerce to odoo. these records can be sync using syncing option.
Woocommerce Instance
---
After installing the module need to connect with the instance. you can create instance in the instance menu in the woocommerce module. Woocommerce --> Instance (Create instance)

Operations are take over using the instances we created in the odoo. created instances can see in the overview of woocommerce module. Woocommerce --> Overview (Each instance can see as kanban view)
Woocommerce Instance
---
Simply import and export records to each instances.
Sync functionality helps to sync needed data at the time.
It helps to create instance in simple way.
Records details are simply use as both sides with the instance operations.
Screenshots
---
We need to create woocommerce instance to operate as connector
Here we can see some fields in below screenshot,for creating instance you need to fill the store url, consumer key, consumer secret, username and password these are essential credentials
It can fill like below image. if you fill with correct credentials it will automatically fill the currency field with currency in woocommerce instance.
Store url can be get in woocommerce settings
API key need to be generate like below for the credentials , in that you need to be specifically set the API with Read/Write Permission.
By generating API Credentials you can get key like below.
Created Instance can be seen in the overview menu here we can do specific operations Based on conditions.
When click on operation it will return wizard like that below.
Here we can do specific data's import and export.
Sync Details button used for syncing both instance data's.
Products can be import from the woo instance to odoo by checking products boolean and clicking import.
In woocommerce created a product for testing importing.
Imported product can be see like below image on the odoo.
Products can be export to woocommerce by checking product boolean and click export button like below.
These are the products which need to be export to woocommerce.
In below image we can see the exported product from odoo.
In Woocommerce module there is menu name Products there we can see the product which having in the woo instance like below.
Customers can be import from woocommerce like products.
By importing this customer record from woo will be import into odoo.
It will import to odoo and create a partner record just like below.
We can also export the records from odoo to woocommerce using the export operation like below.
Exported partners records can be see in the woocommerce module partners menu.
Orders set as only import from woocommerce it can be use by import operation like below.
By importing orders this record from woocommerce will get as sale order in odoo.
The imported order record form will look like below.
If we change order state in the woocommerce like below.
Then we need to set that changes in the odoo for changing below image field.
For syncing details in the woocommerce into odoo we can use sync details button in the operation wizard.
Then it will change the field like below.
if you delete a record from the odoo it will also delete it from the woocommerce.
If you delete record from woocommerce it will be set as archived in the odoo.
Our Service
---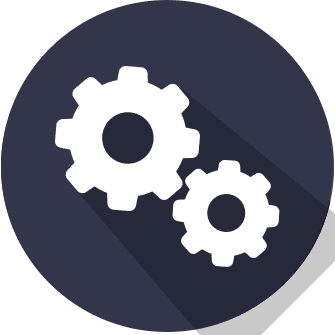 Odoo Customization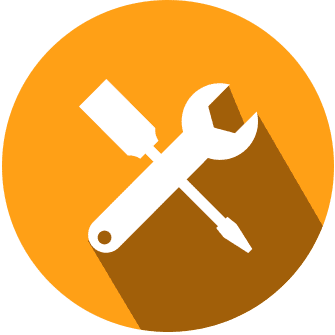 Odoo Implementation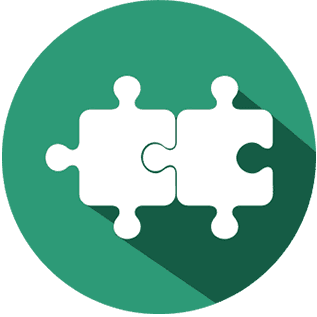 Odoo Integration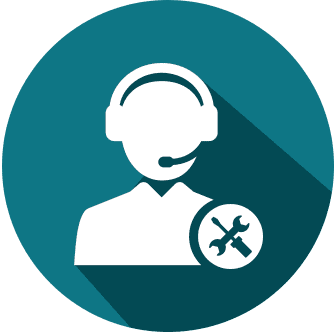 Odoo Support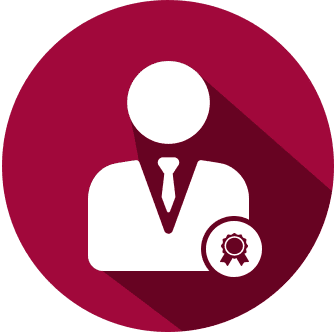 Hire Odoo Developers
Our Industries
---

Trading
Easily procure and sell your products.

Manufacturing
Plan, track and schedule your operations.

Restaurant
Run your bar or restaurant methodical.

POS
Easy configuring and convivial selling.

E-commerce & Website
Mobile friendly, awe-inspiring product pages.

Hotel Management
An all-inclusive hotel management application.

Education
A Collaborative platform for educational management.

Service Management
Keep track of services and invoice accordingly.
Need Any Help?
---
If you have anything to share with us based on your use of this module, please let us know. We are ready to offer our support.
Email us
odoo@cybrosys.com / info@cybrosys.com
Contact Us
www.cybrosys.com
Odoo Proprietary License v1.0
This software and associated files (the "Software") may only be used (executed,
modified, executed after modifications) if you have purchased a valid license
from the authors, typically via Odoo Apps, or if you have received a written
agreement from the authors of the Software (see the COPYRIGHT file).
You may develop Odoo modules that use the Software as a library (typically
by depending on it, importing it and using its resources), but without copying
any source code or material from the Software. You may distribute those
modules under the license of your choice, provided that this license is
compatible with the terms of the Odoo Proprietary License (For example:
LGPL, MIT, or proprietary licenses similar to this one).
It is forbidden to publish, distribute, sublicense, or sell copies of the Software
or modified copies of the Software.
The above copyright notice and this permission notice must be included in all
copies or substantial portions of the Software.
THE SOFTWARE IS PROVIDED "AS IS", WITHOUT WARRANTY OF ANY KIND, EXPRESS OR
IMPLIED, INCLUDING BUT NOT LIMITED TO THE WARRANTIES OF MERCHANTABILITY,
FITNESS FOR A PARTICULAR PURPOSE AND NONINFRINGEMENT.
IN NO EVENT SHALL THE AUTHORS OR COPYRIGHT HOLDERS BE LIABLE FOR ANY CLAIM,
DAMAGES OR OTHER LIABILITY, WHETHER IN AN ACTION OF CONTRACT, TORT OR OTHERWISE,
ARISING FROM, OUT OF OR IN CONNECTION WITH THE SOFTWARE OR THE USE OR OTHER
DEALINGS IN THE SOFTWARE.

Please log in to comment on this module
The author can leave a single reply to each comment.
This section is meant to ask simple questions or leave a rating. Every report of a problem experienced while using the module should be addressed to the author directly (refer to the following point).
If you want to start a discussion with the author or have a question related to your purchase, please use the support page.