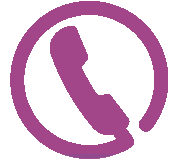 You bought this module and need
support
?
Click here!
Odoo VOIP
Automate Calls, Transfer, Logs and Mails
Handle your phone calls
Manage your phone calls directly from Odoo. Call your customers, manage a call queue, log your calls, schedule calls.
Call In One Click
Odoo VOIP allows you to make calls to your customers from your browser. Once your call queue is filled, select a phone number and dial it in one click.
Automate Calls
Automate calls and increase the amount of phone numbers you ring. You don't need to dial the number anymore, process the call queue in one click. After one call is finished and logged, the next call is automatically triggered.
Log Calls
Keep a history of all your calls. After each call, the log window is opened. You can reschedule a call, define a new action or describe the call.
Send Email And Transfer Calls
The panel lets you transfer the call or send an email to the customer. For emails, you can use templates created by the sales team. You can also easily find and use information on customers or opportunities.
Requirements
The module has been tested with an Asterisk 13.7.0 server with Chrome Version 45.0.2454.101. Then we only support this module working with an Asterisk PBX
Odoo VOIP
Installing Asterisk server
Before installing Asterisk you need to install the following dependencies:
wget
gcc
g++
ncurses-devel
libxml2-devel
sqlite-devel
libsrtp-devel
libuuid-devel
openssl-devel
pkg-config
In order to install libsrtp, follow the instructions below:
cd /usr/local/src/
tar zxvf srtp-1.4.2.tgz
cd /usr/local/src/srtp
./configure CFLAGS=-fPIC --prefix=/usr/local/lib
make && make install
You also need to install PJSIP, you can download the source here. Once the source directory is extracted:
Change to the pjproject source directory:

run :

# ./configure --prefix=/usr --enable-shared --disable-sound --disable-resample --disable-video --disable-opencore-amr CFLAGS='-O2 -DNDEBUG'

Build and install pjproject:

# make dep
# make
# make install

update shared library links:

Verify that pjproject is installed,:

# ldconfig -p | grep pj

The result should be:


libpjsua.so (libc6,x86-64) => /usr/lib/libpjsua.so
libpjsip.so (libc6,x86-64) => /usr/lib/libpjsip.so
libpjsip-ua.so (libc6,x86-64) => /usr/lib/libpjsip-ua.so
libpjsip-simple.so (libc6,x86-64) => /usr/lib/libpjsip-simple.so
libpjnath.so (libc6,x86-64) => /usr/lib/libpjnath.so
libpjmedia.so (libc6,x86-64) => /usr/lib/libpjmedia.so
libpjmedia-videodev.so (libc6,x86-64) => /usr/lib/libpjmedia-videodev.so
libpjmedia-codec.so (libc6,x86-64) => /usr/lib/libpjmedia-codec.so
libpjmedia-audiodev.so (libc6,x86-64) => /usr/lib/libpjmedia-audiodev.so
libpjlib-util.so (libc6,x86-64) => /usr/lib/libpjlib-util.so
libpj.so (libc6,x86-64) => /usr/lib/libpj.so

In order to install Asterisk 13.7.0, you can download the source directly here.
Extract Asterisk: tar zxvf asterisk*
Enter the Asterisk directory: cd ./asterisk*
Run the Asterisk configure script: ./configure --with-pjproject --with-ssl --with-srtp
Run the Asterisk menuselect tool: make menuselect
In the menuselect, go to the resources option and ensure that res_srtp is enabled. If there are 3 x's next to res_srtp, there is a problem with the srtp library and you must reinstall it. Save the configuration (press x). You should also see stars in front of the res_pjsip lines.
Compile and install Asterisk: make && make install
If you need the sample configs you can run 'make samples' to install the sample configs. If you need to install the Asterisk startup script you can run 'make config'.
After you need to setup the DTLS certificates.
mkdir /etc/asterisk/keys
Enter the Asterisk scripts directory: cd ./asterisk*/contrib/scripts.
Create the DTLS certificates (replace pbx.mycompany.com with your ip address or dns name, replace My Super Company with your company name): ./ast_tls_cert -C pbx.mycompany.com -O "My Super Company" -d /etc/asterisk/keys
Configure Asterisk server
For WebRTC, a lot of the settings that are needed MUST be in the peer settings. The global settings do not flow down into the peer settings very well. By default, Asterisk config files are located in /etc/asterisk/. Start by editing http.conf and make sure that the following lines are uncommented:

;http.conf
[general]
enabled=yes
bindaddr=127.0.0.1 ; Replace this with your IP address
bindport=8088 ; Replace this with the port you want to listen on

Next, edit sip.conf. The WebRTC peer requires encryption, avpf, and icesupport to be enabled. In most cases, directmedia should be disabled. Also under the WebRTC client, the transport needs to be listed as 'ws' to allow websocket connections. All of these config lines should be under the peer itself; setting these config lines globally might not work:

;sip.conf
[general]
realm=127.0.0.1 ; Replace this with your IP address
udpbindaddr=127.0.0.1 ; Replace this with your IP address
transport=udp

[1060] ; This will be WebRTC client
type=friend
username=1060 ; The Auth user for SIP.js
host=dynamic ; Allows any host to register
secret=password ; The SIP Password for SIP.js
encryption=yes ; Tell Asterisk to use encryption for this peer
avpf=yes ; Tell Asterisk to use AVPF for this peer
icesupport=yes ; Tell Asterisk to use ICE for this peer
context=default ; Tell Asterisk which context to use when this peer is dialing
directmedia=no ; Asterisk will relay media for this peer
transport=udp,ws ; Asterisk will allow this peer to register on UDP or WebSockets
force_avp=yes ; Force Asterisk to use avp. Introduced in Asterisk 11.11
dtlsenable=yes ; Tell Asterisk to enable DTLS for this peer
dtlsverify=no ; Tell Asterisk to not verify your DTLS certs
dtlscertfile=/etc/asterisk/keys/asterisk.pem ; Tell Asterisk where your DTLS cert file is
dtlsprivatekey=/etc/asterisk/keys/asterisk.pem ; Tell Asterisk where your DTLS private key is
dtlssetup=actpass ; Tell Asterisk to use actpass SDP parameter when setting up DTLS

In the sip.conf and rtp.conf files you also need to add or uncomment the lines:
icesupport = true
stunaddr = stun.l.google.com:19302
Lastly, set up extensions.conf:

;extensions.conf
[default]
exten => 1060,1,Dial(SIP/1060) ; Dialing 1060 will call the SIP client registered to 1060

Configure Odoo VOIP
In Odoo, the configuration should be done in the user's preferences.
The SIP Login/Browser's Extension is the number you configured previously in the sip.conf file. In our example, 1060. The SIP Password is the secret you chose in the sip.conf file. The extension of your office's phone is not a required field but it is used if you want to transfer your call from Odoo to an external phone also configured in the sip.conf file.
The configuration needs also to be done in the sale settings under the title "PBX Configuration". You need to put the IP you define in the http.conf file and the WebSocket should be: ws://127.0.0.1:8088/ws. The part "127.0.0.1" needs to be the same as the IP defined previously and the "8088" is the port you defined in the http.conf file.
Odoo Proprietary License v1.0

This software and associated files (the "Software") may only be used (executed,
modified, executed after modifications) if you have purchased a valid license
from the authors, typically via Odoo Apps, or if you have received a written
agreement from the authors of the Software (see the COPYRIGHT file).

You may develop Odoo modules that use the Software as a library (typically
by depending on it, importing it and using its resources), but without copying
any source code or material from the Software. You may distribute those
modules under the license of your choice, provided that this license is
compatible with the terms of the Odoo Proprietary License (For example:
LGPL, MIT, or proprietary licenses similar to this one).

It is forbidden to publish, distribute, sublicense, or sell copies of the Software
or modified copies of the Software.

The above copyright notice and this permission notice must be included in all
copies or substantial portions of the Software.

THE SOFTWARE IS PROVIDED "AS IS", WITHOUT WARRANTY OF ANY KIND, EXPRESS OR
IMPLIED, INCLUDING BUT NOT LIMITED TO THE WARRANTIES OF MERCHANTABILITY,
FITNESS FOR A PARTICULAR PURPOSE AND NONINFRINGEMENT.
IN NO EVENT SHALL THE AUTHORS OR COPYRIGHT HOLDERS BE LIABLE FOR ANY CLAIM,
DAMAGES OR OTHER LIABILITY, WHETHER IN AN ACTION OF CONTRACT, TORT OR OTHERWISE,
ARISING FROM, OUT OF OR IN CONNECTION WITH THE SOFTWARE OR THE USE OR OTHER
DEALINGS IN THE SOFTWARE.


Please log in to comment on this module
The author can leave a single reply to each comment.
This section is meant to ask simple questions or leave a rating. Every report of a problem experienced while using the module should be addressed to the author directly (refer to the following point).
If you want to start a discussion with the author, please use the developer contact information. They can usually be found in the description.