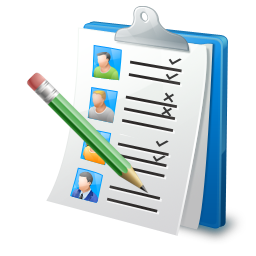 You bought this module and need support ? Click here !
Employee Performance Evaluation by KRA & Value Rating
For any organization it is very important to evaluate their employee performance regularly, on equal criteria & transperantly. The default odoo evaluation module is not much user friendly & it now belongs to Enterprise so this is the best solution to evaluate your employee performance. We have added two different flows to evaluate your employees. You can use both of them based on your requirement or any one also.

1> KRA(Key Result Area)
Where Hr will create KRA's for all employees quaterly or monthly and after that employees will first evaluate themselves.
Once employee evaluate, they will submit to their manager and manager will finaly evaluate them.

2> Value Rating
In some case we do not want to ask employees to evaluate themselves.
In such case managers will evaluate directly their team members using value rating method where rating criteria are predefined.
Once KRA template is defined, you have to just set it on related job position. No need to set it on individual employees. It can be HR work burden if we ask HR to assing KRA tempalte on each and every employee. And as we want transperancy on our system it is required to evaluate all employees with same KRA criteria having same designation.
In KRA menu you can see all KRA created from wizard with previous KRA's. From here Employees can see their own KRA only and can add their review and submit to their respective manager.
This is the second way of evaluation. In value rating we have predefined fieds which can be filled directly by managers. Here there is no role of employee and HR.
We have added report for Employee Performance Evaluation by KRA & Value Rating as shown above. you can print it from KRA record form view or by slecting multiple records from list view. Report gives you total details about evaluation. You can use those report for internal use and if you want to customize report it can be done by your self or you can contact us.
We have added Analysis Report for Employee Performance Evaluation by KRA & Value Rating because any system without analysis report is just bunch of data. Odoo analysis reporting tool is very powefull so you will be able to get desired formations in pivot tabels and graphs.
Odoo Proprietary License v1.0

This software and associated files (the "Software") may only be used (executed,
modified, executed after modifications) if you have purchased a valid license
from the authors, typically via Odoo Apps, or if you have received a written
agreement from the authors of the Software (see the COPYRIGHT file).

You may develop Odoo modules that use the Software as a library (typically
by depending on it, importing it and using its resources), but without copying
any source code or material from the Software. You may distribute those
modules under the license of your choice, provided that this license is
compatible with the terms of the Odoo Proprietary License (For example:
LGPL, MIT, or proprietary licenses similar to this one).

It is forbidden to publish, distribute, sublicense, or sell copies of the Software
or modified copies of the Software.

The above copyright notice and this permission notice must be included in all
copies or substantial portions of the Software.

THE SOFTWARE IS PROVIDED "AS IS", WITHOUT WARRANTY OF ANY KIND, EXPRESS OR
IMPLIED, INCLUDING BUT NOT LIMITED TO THE WARRANTIES OF MERCHANTABILITY,
FITNESS FOR A PARTICULAR PURPOSE AND NONINFRINGEMENT.
IN NO EVENT SHALL THE AUTHORS OR COPYRIGHT HOLDERS BE LIABLE FOR ANY CLAIM,
DAMAGES OR OTHER LIABILITY, WHETHER IN AN ACTION OF CONTRACT, TORT OR OTHERWISE,
ARISING FROM, OUT OF OR IN CONNECTION WITH THE SOFTWARE OR THE USE OR OTHER
DEALINGS IN THE SOFTWARE.