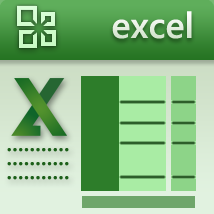 Professional Pricelists Excel (XLSX,XLSM)
by
GRIMMETTE
You bought this module and need support ? Click here !
This module provides the functionality for generating Pricelists in MS Excel format (XLSX, XLSM).
Generation is also possible on the basis of the Professionally Designed Template (MS Excel file).
From Professionally Designed Template MS Excel file
Features
Printing Header Data:
Company Name

Price List Name

Currency

Print Date

Printing Data:
Product Code

Name

Attributes

Price QTY1 - QTY5

Taxes

UOM

QTY/Case

On Hand

HS Code

EAN

Weight

Volume

Description

Delivery Time

Settings:
Setting the template name pricelist file, with the ability to use wildcard characters Date and Time Formats

Hierarchical view categories

Ability to display the level of categories (grouped by category)

The ability to display the AutoFilter

Choice of 10 MS Excel color schemes for the display of categories

Choice of output print columns

The ability to use a customized MS Excel file as a template containing pre-defined (pre-formatted) fields
(Sheet, data, color scheme, font size, border, images, page layout, data formats, width, height, alignment,
rearrange columns, etc.)

Printing From Designed Template MS Excel file.
Prepare the pricelist template
Upload the pricelist template
Configure the print settings of the pricelist
Select menu Price List Excel
Select a Pricelist and Quantity
-
The module works for both Community and Enterprise versions. The module is not intended for the Odoo Server installed on the WINDOWS platform !
Other similar Odoo Apps

Professional
Reports Excel
Generating Sale Order, Invoice, Purchase Order, etc. in MS Excel format (XLSX, XLSM).
Contact / Support
If you need any help or want more additional features,
you may contact us through e-mail at
Email:info@grimmette.com