Starting version 13.0, every version of the module is bought separately. Please be careful when adding the product to your cart.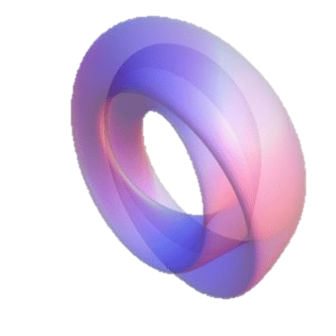 You bought this module and need support ? Click here !
Technical name
mrp_master_production_plan
License
See License tab
Read description for

v 12.0

v 11.0

Required Apps
•

Inventory Management (stock)


•

Manufacturing (mrp)


•

Accounting and Finance (account_accountant)


•

Invoicing (account)



Included Dependencies
Show
MASTER PRODUCTION PLAN
Master Production Plan management: Planning versions creation and consolidation by evaluating capacity loading and financial figures
Master Production Plan Management
Plan version management with validity dates
creation of master production plan item specifying requested quantity, planned date, production location and production method, i.e. BOM together with routing
check only in-house production material can be taken into account
product cost figures calculation, i.e. standard cost, standard material cost, standard labour cost
workflow for managing Master Production Plan item through the following states: draft(MPP creation), capacity check performed, done (MPP release by creation a Manufacturing Request) and Cancelled (MPP rejected)
two process roles are involved: manager and user
check whether planned date lies within plan version validity period
check whether planned date is not lying before Overall Replenishment Lead Time detailed in Product Master Data
wizard for massive creation of Master Production Plan Version copying from a template one
Rough Cut Capacity
Consolidation of a Master Production Plan Version evaluating capacity load (expected duration) per time period for involved workcenters and comparing it with theoretical capacity available.
wizard for massive creation of capacity items for a specific Master Production Plan version
Financial Evaluation
Evaluation the financial impact of a specific Master Production Plan Version by detailing overall cost figures per time period
Master Production Plan Release
final release of a Master Production Plan Item by creating a Manufacturing Request
wizard for massive releasing of a Master Production Plan Version
Odoo Proprietary License v1.0

This software and associated files (the "Software") may only be used (executed,
modified, executed after modifications) if you have purchased a valid license
from the authors, typically via Odoo Apps, or if you have received a written
agreement from the authors of the Software.

You may develop Odoo modules that use the Software as a library (typically
by depending on it, importing it and using its resources), but without copying
any source code or material from the Software. You may distribute those
modules under the license of your choice, provided that this license is
compatible with the terms of the Odoo Proprietary License (For example:
LGPL, MIT, or proprietary licenses similar to this one).

It is forbidden to publish, distribute, sublicense, or sell copies of the Software
or modified copies of the Software.

The above copyright notice and this permission notice must be included in all
copies or substantial portions of the Software.

THE SOFTWARE IS PROVIDED "AS IS", WITHOUT WARRANTY OF ANY KIND, EXPRESS OR
IMPLIED, INCLUDING BUT NOT LIMITED TO THE WARRANTIES OF MERCHANTABILITY,
FITNESS FOR A PARTICULAR PURPOSE AND NONINFRINGEMENT.
IN NO EVENT SHALL THE AUTHORS OR COPYRIGHT HOLDERS BE LIABLE FOR ANY CLAIM,
DAMAGES OR OTHER LIABILITY, WHETHER IN AN ACTION OF CONTRACT, TORT OR OTHERWISE,
ARISING FROM, OUT OF OR IN CONNECTION WITH THE SOFTWARE OR THE USE OR OTHER
DEALINGS IN THE SOFTWARE.

Please log in to comment on this module
The author can leave a single reply to each comment.
This section is meant to ask simple questions or leave a rating. Every report of a problem experienced while using the module should be addressed to the author directly (refer to the following point).
If you want to start a discussion with the author or have a question related to your purchase, please use the support page. Dear all, unfortunately there is no demo environment to test it. All features have been described in the module info. Regards OpenValue
--- Demo link?
Hi, can you provide a link for demo?
---
Hello, Can you provide me a demo link to test the module?
--- Want Buy, can test this ?
Hello. I'm very interested and planning to buy it. But...can give me access test demo...?
---
Bonjour, I'm very interested and planning to buy it. But - Is there a place I can have detalled descrption and screen shots to better understand how it works, - or get a contact to whom ask questions. Thanks and best regards
--- test base ?
Hello, I am very interested but, can I have access to a test base before buying?
--- Could you provide me your contact information in order to ask something more about your modules ?
---