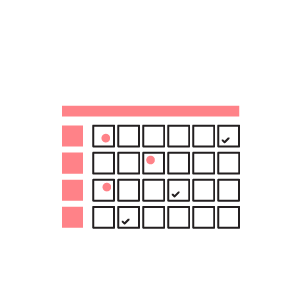 You bought this module and need support ? Click here !
Project Calendar Report
Generate the Project Calendar compatible to Project Gantt
The module comes up with a nice utility of giving an alternate to Project managers to print the Calendar of Project into an Excel file. This happens Usually to large scale projects when they look for an alternate to the Gantt charts, which are minute and hard to scroll-and-scale. This module gives an ability to compare hand to hand the status of each task on per-day basis.
The utility is operable from a wizard for managers. After Clicking on "Generate Project Calendar", the Wizard will be opened and user can download the .xlsx file according to Project Selected.
The schedule of the whole project will be generated as shown in the image, starting from First task to the last task of deployment and GoLive.
Check out our various Odoo Services below
Check out our various Odoo Based Products
For any questions, support and development contact us.