You bought this module and need support ? Click here !
Web Responsive
This module provides a mobile compliant interface for Odoo Community web.
Features:
New navigation with an App drawer
Keyboard shortcuts for easier navigation
Display kanban views for small screens if an action or field One2x
Installation
Configuration
Usage
Keyboard Shortcuts
The following keyboard shortcuts are implemented:
Toggle App Drawer - ActionKey <https://en.wikipedia.org/wiki/Access_key#Access_in_different_browsers> + A
Navigate Apps Drawer - Arrow Keys
Type to select App Links
esc to close App Drawer
Quick Search
A search feature is provided in the App Drawer, which allow for you to easily navigate menus without a mouse.
To activate the search, just begin typing while within the App Drawer.
You can use the arrow keys or mouse to navigate and select results, in a similar fashion to navigating the apps in the drawer.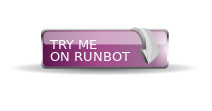 Known issues / Roadmap
Note: Data added to the footer support_branding is not shown while using this module.
Drag drawer from left to open in mobile
Figure out how to test focus on hidden elements for keyboard nav tests
Override LESS styling to allow for responsive widget layouts
Adding oe_main_menu_navbar ID to the top navigation bar triggers some great styles, but also JavaScript that causes issues on mobile
The AppDrawer JavaScript object currently extends Class. We should extend Widget instead.
On Android (FireFox) - clicking the search icon does not focus the search input.
On Android (FireFox & Chrome) - clicking the search query input will show the on screen keyboard for a split second, but the App Drawer immediately closes and the keyboard closes with it.
Bug Tracker
Bugs are tracked on GitHub Issues. In case of trouble, please check there if your issue has already been reported. If you spotted it first, help us smashing it by providing a detailed and welcomed feedback.
Credits
Images
Odoo Community Association: Icon.
Maintainer

This module is maintained by the OCA.
OCA, or the Odoo Community Association, is a nonprofit organization whose mission is to support the collaborative development of Odoo features and promote its widespread use.
To contribute to this module, please visit https://odoo-community.org.
Please log in to comment on this module It looks promising
This module looks fantastic, However, I still have a bug with menu images not showing properly It loos promising
This module looks fantastic, However, I still have a bug with menu images not showing properly
Love it but new update
It's a beautiful backend theme.The update to 10.0.1.2.3 lost the ability to view list modes anymore. Just Kanban in every form and (what should be list view).
Best Module, Makes Very Responsive Interference
Love you Developers For This Great Module. All My Problems are solved. Super Responsive User Interference. Can I Use Custom Colours. I dont Like The Native Silver White Colour Thanks the module overall is great, BUT BUT BUT the SEARCH IN MAIN MENU SHOULD NOT BE THERE. it is security lapse, the user can reach any menu that he is not even supposed to have access to. moreover there is no need for the SEARCH in the main menu. How to uninstall
Like Chad, I too am now having square box icon and my pages do not load at all. Was working fine until yesterday night / this morning / today. Anyone know how to uninstall, from CLI or otherwise, as I cannot access my Odoo server at all right now :-\ different performance on mobile browser
We have experienced a longer delay in response on mobile browsers. Such delay is not there on laptop browsers. Error Icon Font on Bitnami Odoo 10
After added to Bitnami Odoo 10, got error icons. all icons became square box. How to fix it? May I ask how you can install this onto my instance of odoo 10 CE? Thanks, jack Very clean Interface
This module has bright, professional feel, great work