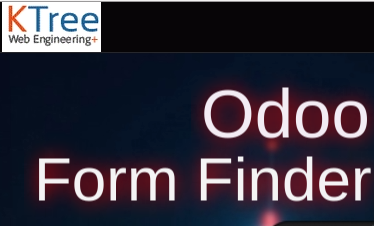 You bought this module and need support ? Click here !
Odoo Form Finder
Guide To Navigate Odoo Forms
User sometimes finds very difficult in finding the exact forms in Odoo. And do not know the exact navigation to the forms.
We introduce this app to guide the user to the exact forms in Odoo.
Usage
How it will works
1) Global Menu (Form Finder) is created in Odoo.
2) On the wizard, user can search for the required form. Match cases are allowed.
3) A link is generated automatically for the form. On clicking the link, the page is navigated to the required form.
Please access the demo below
Database: odooappsdemo_form_finder
User Details
Login
Password
demo
1234
Any Questions ?
Please contact us if you have any remarks,
questions or feature requests.
Email:opensource@ktree.com
website: https://ktree.com