You bought this module and need
support
?
Click here!
Customer Follow-up
Initiates customer accounting follow-ups for late payments.
Key Highlights
Automatically generate email for customers with unpaid invoices.
Configure follow-up levels.
Sends separate mail for each level.
Schedule email before/after due date.
Possible to set repeated emails after/before in days/hours.
Overview
---
It is essential for your business to collect payments when they are overdue. Customer Follow-up help you to send appropriate reminders to customers whose payments are late. The application will generate mail for each customer who got with unpaid invoices.One can view the unpaid invoices in the partner form. And thereby easily print it as a letter or send as a mail to the customer enclosing the invoice details. Both letter/email can be triggered from the page itself. For automatically sending mails to customers, one can configure follow-up levels and can set a separate mail for each level and print out an invoice list with total due amount details of each customers using the send overdue option. The app can be effectively used for invoice follow-up needs.
Customer Follow-up
---
Automatically generate email for customers with unpaid invoices.
Configure follow-up levels.
Sends separate mail for each level.
Schedule email before/after due date.
Possible to set repeated emails after/before in days/hours.
Screenshots
---
Go to Invoicing --> Configuration --> Management --> Follow-up Levels in order to configure levels in follow-up.
You can set remainder emails (days/hours after/before due date when email has to be sent). Also set separate mail for each level.
If we select After/Before option, the description in the email template changed automatically or also we can edit the content before send.
After, configure the Follow-ups levels, you can see a window like below. In the Due Days column, the minus sign indicates that these level set for before due dates emails and others for after due dates emails.
Then go to Invoicing --> Customer --> Customers --> Follow-Ups tab in order to see the unpaid invoices of the customer.If there are no unpaid invoices, the tab shows like below,
And if there are any unpaid invoices, the tab become like below,
You can see the automatic actions taken for the customer and can send a reminder mail seeking immediate payment by clicking on the SEND MAIL button.
After send email, you can see the sended email from the contacts page like below,
Or get a print out of the unpaid invoice details by using PRINT LETTER button.
After that go to Invoicing --> Send Overdue in order to send email to customers with unpaid invoices based on follow-up levels.
Click on Print Letter button.Then you can print out the due amount invoice list of all customers like below,
Click on Send emails button.Then you can see the number of customers to whom emails are sent.
Under contacts page, you can see the last action based on follow-up level, also the next action and the date of next action.
Video
---
Customer Follow-up Demo
Our Service
---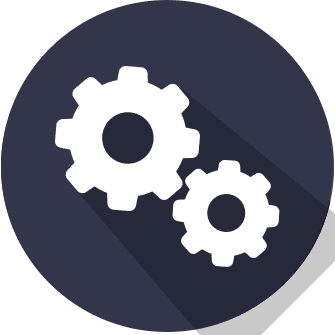 Odoo Customization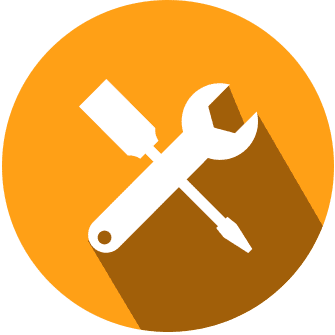 Odoo Implementation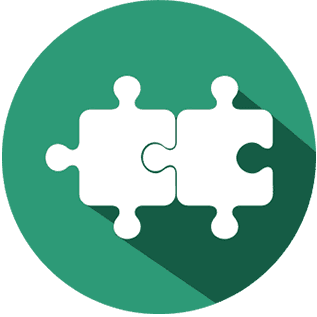 Odoo Integration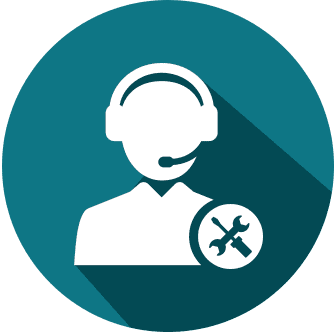 Odoo Support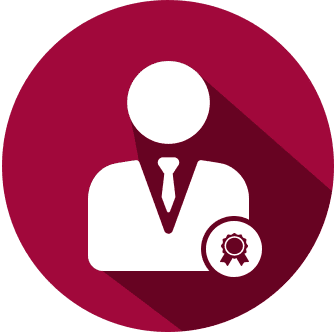 Hire Odoo Developers
Our Industries
---

Trading
Easily procure and sell your products.

Manufacturing
Plan, track and schedule your operations.

Restaurant
Run your bar or restaurant methodical.

POS
Easy configuring and convivial selling.

E-commerce & Website
Mobile friendly, awe-inspiring product pages.

Hotel Management
An all-inclusive hotel management application.

Education
A Collaborative platform for educational management.

Service Management
Keep track of services and invoice accordingly.
Need Any Help?
---
If you have anything to share with us based on your use of this module, please let us know. We are ready to offer our support.
Email us
odoo@cybrosys.com / info@cybrosys.com
Contact Us
www.cybrosys.com
Odoo Proprietary License v1.0
This software and associated files (the "Software") may only be used (executed,
modified, executed after modifications) if you have purchased a valid license
from the authors, typically via Odoo Apps, or if you have received a written
agreement from the authors of the Software (see the COPYRIGHT file).
You may develop Odoo modules that use the Software as a library (typically
by depending on it, importing it and using its resources), but without copying
any source code or material from the Software. You may distribute those
modules under the license of your choice, provided that this license is
compatible with the terms of the Odoo Proprietary License (For example:
LGPL, MIT, or proprietary licenses similar to this one).
It is forbidden to publish, distribute, sublicense, or sell copies of the Software
or modified copies of the Software.
The above copyright notice and this permission notice must be included in all
copies or substantial portions of the Software.
THE SOFTWARE IS PROVIDED "AS IS", WITHOUT WARRANTY OF ANY KIND, EXPRESS OR
IMPLIED, INCLUDING BUT NOT LIMITED TO THE WARRANTIES OF MERCHANTABILITY,
FITNESS FOR A PARTICULAR PURPOSE AND NONINFRINGEMENT.
IN NO EVENT SHALL THE AUTHORS OR COPYRIGHT HOLDERS BE LIABLE FOR ANY CLAIM,
DAMAGES OR OTHER LIABILITY, WHETHER IN AN ACTION OF CONTRACT, TORT OR OTHERWISE,
ARISING FROM, OUT OF OR IN CONNECTION WITH THE SOFTWARE OR THE USE OR OTHER
DEALINGS IN THE SOFTWARE.

Please log in to comment on this module
The author can leave a single reply to each comment.
This section is meant to ask simple questions or leave a rating. Every report of a problem experienced while using the module should be addressed to the author directly (refer to the following point).
If you want to start a discussion with the author or have a question related to your purchase, please use the support page.
It has a few bugs
The screenshots and video advertise a functionality to send messages "before" they are due, but the module cannot handle in the same email notification both invoices that are past due and near past due (before). Also, the module sends as "past due" partner credit notes; I would argue these should not be included in the follow ups as they do not represent an outstanding balance. I was able to troubleshoot some other issues with the developer, but have not been able to get a solution on the issues mentioned above. Communication with them is slow... sometimes they need a nudge for you to get answers
---