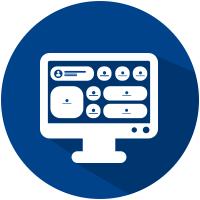 Required Apps
•

Employees (hr)


•

Recruitment (hr_recruitment)


•

Leaves (hr_holidays)


•

Project (project)



Included Dependencies
Show
Technical Name
hrms_dashboard
License
AGPL-3
Website
https://www.openhrms.com
Also available in version

v 12.0

v 11.0

v 13.0

v 10.0
You bought this module and need
support
?
Click here!
Required Apps
•

Employees (hr)


•

Recruitment (hr_recruitment)


•

Leaves (hr_holidays)


•

Project (project)



Included Dependencies
Show
Technical Name
hrms_dashboard
License
AGPL-3
Website
https://www.openhrms.com
Also available in version

v 12.0

v 11.0

v 13.0

v 10.0
Open HRMS
Most advanced open source HR management software
Overview
Human Resource Departments have a lot to manage and volume to track with reports ever growing. Fortunately, technologies provide elegant solutions to track and monitor every essential Human Resource activities.
Open HRMS HR Dashboard provides a visually engaging palate for seamless management of Human Resource functions. It provides executives and employees the information they need. Open HRMS Dashboard comes intuitive and interactive connecting every dots of your data like never before. With Open HRMS HR dashboard, facilitates with various metrics helping easy to view, understand, and share data. Experience the new kind of responsiveness with Open HRMS Dashboard.
Configuration
Need to install the external python dependency 'pandas'.
Features
Provides all essential tools to deliver real-time informations.
Employees quick access to their timesheets, company contracts and their board factor for analyzing their leave.
Managers to view employee division by departments from department wise employee graph.
Manager to view leave allocation requests, leaves for the day and month, job applications and finally approval of leaves after verification.
Screenshots
Open HRMS HR Dashboard provides you with all essential tools to deliver real-time information's.
Open HRMS HR Dashboard gets you with monthly leave analysis of employees from various departments. Open HRMS HR Dashboard showcases the department wise leave percentage for quick and easy understanding.
You will also able to see the monthly join/resign analysis and attrition rate analysis.
The HR Dashboard also gives a glimpse of the upcoming birthdays of employees creating the mood for celebration. Also the upcoming events and announcements. Open HRMS HR Dashboard facilitates each employee to log in and conduct their own leave analysis for the past six months.
Most advanced open source HR management software
Please log in to comment on this module
The author can leave a single reply to each comment.
This section is meant to ask simple questions or leave a rating. Every report of a problem experienced while using the module should be addressed to the author directly (refer to the following point).
If you want to start a discussion with the author, please use the developer contact information. They can usually be found in the description.