Starting version 13.0, every version of the module is bought separately. Please be careful when adding the product to your cart.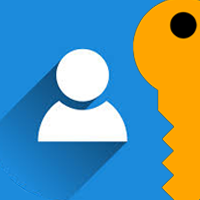 You bought this module and need
support
?
Click here!
Password Management (for partners)
Save passwords in a safe way
Quite often you find yourself needing to keep track of logins and passwords related to your customers' (or suppliers') websites. You don't want to write things down in some piece of paper that can be read by anyone and neither do you like the idea of using a simple text file to save this sensitive information.
The usual solution is to download some software from the net and fully trust it, unaware of any possible misuse of your invaluable data.
"Password Management (for partners)" is the solution for your problem because it keeps data within your Odoo setup and it's code can be revised and changed by any trusted developer.
How it works
Easy access
In every partner's form, there's a 'Passwords' tab where you can add as many lines as you want.


Permissions
This module creates two user groups: 'user' and 'manager'.
'Users' are able to see/edit the passwords they created and they can also see the ones they've been associated to by the 'manager'.
The 'manager' profile has all permissions on any existing password record.
Safety
Data is saved in an encrypted way that is dependent on a key defined in Odoo system parameters.

You can change the encryption key anytime.

WARNING!
Before installing this module, make sure you have Python's PyCryptodome library installed and its AES feature working properly.
PyCryptodome can be obtained here (for free): https://pycryptodome.readthedocs.io
Password Manager (for partners)
Installing the module
Before installing this module you need to install the following dependency:
You can download the source here.
Setting up the module
When the module is installed, the encryption key is set to the first 16 characters of the database secret, with all the special characters removed, first. The database secret can be seen in 'Settings / Technical / Parameters'.
You should change the encryption key before you start using the module. In order to do this, go to 'Settings / Technical / Parameters / Encryption key'.
If you ever forget the key, you can take a look at it, directly in the ir_config_parameter table. You will need access to PostgreSQL for this.
Using the module
In each contact/partner form, there's a new tab called Passwords. You need to belong to one of two groups in order to gain access to this tab: Password Management (for partners) - user or Password Management (for partners) - manager. Manager can associate Odoo users to passwords so that they will be able to see them. Instead, User cannot do this but is able add records and to fully change the records he is associated to.
Odoo Proprietary License v1.0

This software and associated files (the "Software") may only be used (executed,
modified, executed after modifications) if you have purchased a valid license
from the authors, typically via Odoo Apps, or if you have received a written
agreement from the authors of the Software (see the COPYRIGHT file).

You may develop Odoo modules that use the Software as a library (typically
by depending on it, importing it and using its resources), but without copying
any source code or material from the Software. You may distribute those
modules under the license of your choice, provided that this license is
compatible with the terms of the Odoo Proprietary License (For example:
LGPL, MIT, or proprietary licenses similar to this one).

It is forbidden to publish, distribute, sublicense, or sell copies of the Software
or modified copies of the Software.

The above copyright notice and this permission notice must be included in all
copies or substantial portions of the Software.

THE SOFTWARE IS PROVIDED "AS IS", WITHOUT WARRANTY OF ANY KIND, EXPRESS OR
IMPLIED, INCLUDING BUT NOT LIMITED TO THE WARRANTIES OF MERCHANTABILITY,
FITNESS FOR A PARTICULAR PURPOSE AND NONINFRINGEMENT.
IN NO EVENT SHALL THE AUTHORS OR COPYRIGHT HOLDERS BE LIABLE FOR ANY CLAIM,
DAMAGES OR OTHER LIABILITY, WHETHER IN AN ACTION OF CONTRACT, TORT OR OTHERWISE,
ARISING FROM, OUT OF OR IN CONNECTION WITH THE SOFTWARE OR THE USE OR OTHER
DEALINGS IN THE SOFTWARE.


Please log in to comment on this module
The author can leave a single reply to each comment.
This section is meant to ask simple questions or leave a rating. Every report of a problem experienced while using the module should be addressed to the author directly (refer to the following point).
If you want to start a discussion with the author or have a question related to your purchase, please use the support page.