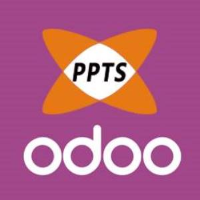 You bought this module and need support ? Click here !
Sales Quotation Revision
On Sale, Quotations will be providing to the customer based on the Initial enquiry received. Customer would like to change the quotation with respect to Product, quantity, Price and discounts etc., Application User wishes to track and manage the revisions and related history.
By installing this module which allows the user to revise the quotation and manage the revision history as follows.
Step 1:
Creation of Quotation on draft state & system will auto generate a Sequence like SO005.
Step 2:
Once the quotation moves to Quotation Sent state, User cannot modify the quotation.
Step 3:
Scenario: If customer is not satisfied with the quotation or wants to add more products or change in product price or discount.
To revise the quotation, user needs to click on the Revision Button (appears on Quotation sent stage).
Step 4:
Quotation gets revised and it will indicated by adding iteration number next to the generated sequence.
Now the quotation will be moved to Quotation a draft, user can make changes and save.
Step 5:
To view the revision history. Goto -> Revision Tab.
Step 6:
Click on the list (sale order number) to view the previous Sales quotation.
Need Any Help?
PPTS [India] Pvt.Ltd.