Starting version 13.0, every version of the module is bought separately. Please be careful when adding the product to your cart.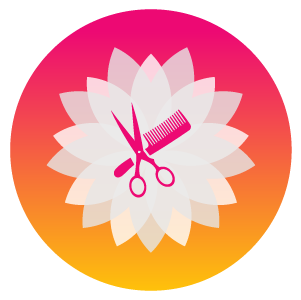 You bought this module and need support ? Click here !
Spa & Salon Point of Sale
Easy to use & compatible with any device.
Main Spa & Salon POS Features
Easy Booking and Scheduling
Staff/Beautician Configuration and Management
Staff/Beautician Management
Staff/Beautician Commission Management
Chair Management and Allocation
Customer Management
Analysis of Revenue
Membership Enrollment
Easy booking and scheduling
Calendar View (For Advanced Bookings)
Calendar view is for the advance booking of services by customers/members.
New booking as well as the information regarding all the booking can be done from the calender view.
Calendar view enables the managers/Owners to manage the beauticians and customers.
Employee / Beautician Configuration
Chair Management
Allocation of chairs to Employee / beautician to work on it.
Only the chairs assigned to the user can be seen by the user as to make the system compartmentalized.
Easy viewing of allocated chairs and empty chairs.
Helps in providing quick service to the customers/members.
Same chair can not be assigned to two different floors & chair names are dynamically automatically sequentially generated upon creation.
Employee/ Beautician Management
Membership Enrollment
Customers can enroll themselves as the member of Salon to get added benifits offered by the salon.
Customers can choose to be a member of the Spa-salon by purchasing any particular membership scheme from the list of available membership at any given point of time.
It alos sends different types of mail notification like when membership buy,membership payment and on expire day,before one day,ten days of membership expired which keeps the member updated about the facilities he/she is using.
Manage Commission of Employee / Beautician
Spa-salon POS Order Screen
For the Spa-salon system, we have customized the module even further. Two new buttons Salon Order and Apply Scheme button will be added as new featurs after the installation of this module in spa-salon system.
Insert Customer Details From Front end POS
Order Execution
Customer/Member proceeds with their Booking ID to take their services.
Upon entering booking ID, the list of the requested services are displayed on front end of POS.
List of services will be updated as the service is progressed.
User can add new service from here or can delete the previously selected.
Easy To Manage Waiting Queue
Service Payments
Service payment through scanning the barcodes on the receipt is also a very unique feature that we have. This quick turnaround ensures that time will not be wasted on data entry or retrieval.
Receipt is generated as per the Booking id / Order id of the customer.
Spa-salon system allows you to put together a variety of payment options for customers, which would be viewed as commitment to make things easier for them.
Data Analysis Using Business Intelligence
Benefits of Salon & Spa Management System
Full ERP for Spa and Saloon Business
Replace your Daily Admin Tasks with Automation and Tools
Dashboard Displays up to date Bookings, Actions and Notifications
Fits any Size Business
POS Results in Increased Revenue
One Click Commission Calculation Reports
Supports Barcode Scanner
Comprehensive Membership Management
Easy to Launch Schemes and Packages on Festivals
Shift / Parcel/ Delivery for POS Order
Adds the functionality for Parcel, Delivery & Transfer of Tables in a restaurant
POS Screen
Take Away
Clicking on the Take Away button, it opens up a dialog box where the user can insert the Order reference number and that order can be given as a take away order.
POS Table Transfer/ Order Merge
POS Transfer Session
For the Spa-salon system, the orders can be transferd directly from the front screen to any other different on going session, this functionality will be even more usefull for the spa-salon owners who have more then one floors to manage.
Clicking on the transfer button will open the dialog box as can be seen in the screenshot.
POS Re-assign Chair
Spa & Salon Backend Receipt
Print POS Receipts from backend.
Generate Backend Receipt
Spa-salon Backend Receipt
The "Print Receipt" button can be seen in the from view of the Booking as per the above screen.
The receipt for the Spa-salon services contains a lot of important details. Details such as User, Order number, Company name, Service details like total money and time consumed, etc could be seen in the right side screenshot.
Payment from front end can be done using this receipt's barcode. Cashier will simply scan the barcode from the receipt and it will redirect him/her to the payment screen with the respective details.
Spa & Salon pos option bar
POS Product Pricelist
Configuration Pricelist
Spa & Salon POS Receipt
A module for customized Kitchen , Customer & Spa-salon POS receipts
Print POS Receipt Screen
Generate POS Receipt
The "Print Receipt" button can be seen in the fron end of the POS after the validation of the payment, as per the above screen.
If the "Automatic Receipt Printing" field is true in the session's configuration then the above screen will be skipped to the next new order screen & receipt will get printed upon the validation of the payment automatically.
Payment from front end can be done using this receipt's barcode. Cashier will simply scan the barcode from the receipt and it will redirect him/her to the payment screen with the respective details.
POS Spa Stock
Service as a Kit
Spa & Salon Membership
A customized Spa-salon Module to manage Membership & Scheme management.
Create Membership scheme
Configure Scheme With Membership
User can define various memberships where membership name, price and category needs to be specified along with that user needs to add the existing schemes to this membership for the customers to buy.
Buy Membership
Configuration Email Notification
It has notification features which will notify the customers & members via email in order to keep them updated with every part of their interactions with the salon like on booking of the services, upon Payment done, on expiration date of the scheme, on a day before the expiration date of the scheme, 10 days before the expiration date of the scheme, A welcome email when a customer becomes a member.
Templates can be be found from the Templates Menu created via code. Email messages can be configured as per the need of Salon from here.
Customer Invoice & Payment
Membership Scheme From POS
Clicking on the apply scheme button from the front end of the POS take the user to a screen of all the available schemes that can be applied for that customer & the selected scheme will be applied on that bill.
Web Auto Reload
A generic Module to reload the page, compatible with every ODOO module.
How To Use In Code
How It Is Used In Spa-salon
Automatically reloads the chairs availability status in the front end of POS every 5 seconds.
This will ensure that as soon as a chair is available it becomes available in the front end which enables for the user to assign available chairs to new customers and new service can commence.
Beautician Scheduler
Beautician's Calendar to manage bookings
Scheduler View
Search Booking
Beautician can search the booking between specific date range.
View Booking
Check out our various Odoo Services below
Check out our various Odoo Based Products
For any questions, support and development contact us.
Please log in to comment on this module
The author can leave a single reply to each comment.
This section is meant to ask simple questions or leave a rating. Every report of a problem experienced while using the module should be addressed to the author directly (refer to the following point).
If you want to start a discussion with the author or have a question related to your purchase, please use the support page. Emmanuel, Would you please contact us on contact@serpentcs.com ? Thanks.
--- Interested in acquiring a Complete Spa Salon Management Package module
We are interested in acquiring a Complete Spa Salon Management Package module, but before we buy we would like to see a working demo and if it is possible, have a conversation with you. We can reach a common conversation time for our countries, we are in the -4 UTC time zone.
---