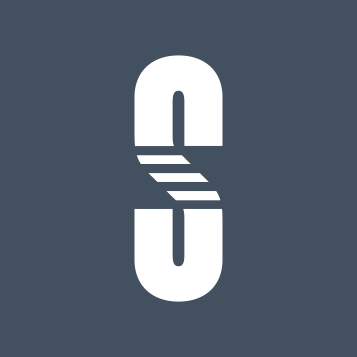 You bought this module and need
support
?
Click here!
Unifaun Shipping connector
Manage all your shippings with Unifaun Shipping Connector directly from Odoo! With the app, you can contact all 150+ Unifaun supported carriers by EDI messages. Also any local carriers can be used. Module sends shipping information with configurable addon services to Unifaun/carrier and fetches waybills and delivery slips for printing from Odoo.

Using Unifaun's services requires contract between you and Unifaun. Contact Unifaun for more information.
HIGHLIGHTS
What is Unifaun transportation system?
How can I manage all shippings from Odoo?
ODOO UNIFAUN SHIPPING CONNECTOR
Features
Create new deliveries from Odoo to Unifaun. Mass creation for multiple deliveries is supported.
Download delivery and freight pdf slips to Odoo for printing.
Send email notifications to customers from Unifaun. Can be disabled from configuration.
Separate test mode which prevents sending emails.
Uses Unifaun's REST JSON api.
Handling of dangerous goods.
Schedule shipments.
Configure most carrier specific addon services without coding.
Usage prerequisities
A service contract with Unifaun to use the REST api and chosen services.
PyPDF2 python external library is needed for pdf handling and printing.
How to configure Odoo Unifaun Shipping Connector
Unifaun connection settings
NOTE! Under test mode, shippings are still send to Unifaun. Test mode means that word "TEST" appears to all printouts.
When testing connection and sending to Unifaun it is a must to discard/cancel shippings manually from the Unifaun to avoid unnecessary shipments.
Carrier package codes
Print favorites: Case dangerous goods
Warehouse quick ID's
NOTE! Warehouse information in Unifaun must be up-to-date. Odoo will send warehouse quick ID to Unifaun and find corresponding match.
Delivery methods
How to use Odoo Unifaun Shipping Connector
Filling information for shipping, minimum requirements
NOTE! Measured weight overwrites weight field. See FAQ for more information about weights.
Selecting addon services
Multiprinting and sending to Unifaun
Scheduling shipments
Setting default carrier package code
Frequentely Asked Questions, FAQ's
Coming features
Getting price estimates before deciding the carrier.
Sending volume information instead of weight (e.g. in cubic or square meters).
Free shipping on sale orders.
Freight contracts on delivery carriers.
Multicompany might work if same contract with Unifaun. Full support for multi contracts coming in future.
Automated tests
The purpose of automated tests is to verify that Odoo data is copied to proper fields of JSON message and general validity of message.
Two tests are implemented: one for test checkbox selected and another for test checkbox left empty.

What automated tests actually do?
Automated tests create all necessary data for generating Unifaun messages e.g. warehouse, customer, sale orders, delivery order, delivery method, delivery method addons.
Tests generate JSON message.
JSON message is compared to message from real customer case.
Copyright (C) 2015-TODAY Sprintit Ltd.
(<http://www.sprintit.fi>).

This software and associated files (the "Software") can only be used 
(executed, modified, executed after modifications) with a valid License Agreement with 
Sprintit Ltd, or you have aquired user rights for this module by purchasing it from Odoo 
Apps Store.

You may develop Odoo modules based on the Software and distribute them under the license of 
your choice, provided that it is compatible with the terms of the License Agreement.

If the Software has been purchased via Odoo Apps Store, you have the right to use the Software 
in a single production and test installation, in the systems owned by the company that has made 
the purchase, but you cannot develop other Odoo modules based on the Software, nor distribute 
it under any license without valid License Agreement with Sprintit Ltd.

It is forbidden to publish, distribute, sublicense, or sell copies of the Software or modified 
copies of the Software.

The above copyright notice and this permission notice must be included in all copies or 
substantial portions of the Software.

THE SOFTWARE IS PROVIDED "AS IS", WITHOUT WARRANTY OF ANY KIND, EXPRESS OR IMPLIED, 
INCLUDING BUT NOT LIMITED TO THE WARRANTIES OF MERCHANTABILITY, FITNESS FOR A PARTICULAR 
PURPOSE AND NON INFRINGEMENT. 

IN NO EVENT SHALL THE AUTHORS OR COPYRIGHT HOLDERS BE LIABLE FOR ANY CLAIM,DAMAGES OR OTHER 
LIABILITY, WHETHER IN AN ACTION OF CONTRACT, TORT OR OTHERWISE, ARISING FROM, OUT OF OR IN 
CONNECTION WITH THE SOFTWARE OR THE USE OR OTHER DEALINGS IN THE SOFTWARE.
Please log in to comment on this module
The author can leave a single reply to each comment.
This section is meant to ask simple questions or leave a rating. Every report of a problem experienced while using the module should be addressed to the author directly (refer to the following point).
If you want to start a discussion with the author or have a question related to your purchase, please use the support page.