You bought this module and need
support
?
Click here!
Document Approval Workflow
Improve your document management and approval process!
Dynamic, Customizable and Flexible approval system for documents and document packages.
Key Features:
Multi Company features of Odoo System are supported
Any user can initiate unlimited approval process for documents
Pre-defined team of approvers or custom flow specified by the initiator
Parallel or serial (step-by-step) approval route for documents
Multi-level approval workflow for document packages
Approval Teams:
Users with role "Team Leader" can create unlimited approval teams for similar workflows:
Using the "step" option you can configure parallel or serial approval flows.
---
Document Packages:
Users with role "Initiator" can initiate document approval process. Each document package can contain one or more documents to approve.
Initiator can build own approval route or use pre-defined approval team (with customization option).
The "Visibility" option helps to display documents only for allowed users. Available options are: All Users, Followers, Approvers
If you use multi-company feature you can select company. Documents are displayed according company settings.

After click to "Send for Approval" the system sends notification for approvers and document package goes to the "Approval" stage.
---
Document Approval Process:
When document is waiting approval from particular user, the user sees the "Approve" and "Reject" buttons
After click to the "Approve" or "Reject" buttons popup window appears. For rejection user's comments are required:
If approver rejects document package, initiator receives notification and can reset document to draft to make corrections.
If approver approves document package, the document goes to next approval stage or will wait for approval from other approvers.
Current approvers have the "Pending" status if the "Approvers" tab.
When document package is fully approved the status becomes as "Approved" and all followers receive notification about that.
Please note that to send email notifications to approvers an outgoing email server should be configured.
If your Mail Transfer Agent (MTA) supports SRS (Sender Rewriting Scheme), your users can send and receive notification. However, that is more complex and requires more technical knowledge.
Instead, you can install additional module to Replace "Email From" and "Reply To" parameters of outgoing emails.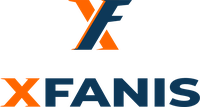 Contact me for Support, Customization, Implementation:
Email
:
odoo@xfanis.dev
Telegram
: https://t.me/xfanis
Twitter
: https://twitter.com/XFanis_Dev
Odoo Proprietary License v1.0
This software and associated files (the "Software") may only be used (executed,
modified, executed after modifications) if you have purchased a valid license
from the authors, typically via Odoo Apps, or if you have received a written
agreement from the authors of the Software (see the COPYRIGHT file).
You may develop Odoo modules that use the Software as a library (typically
by depending on it, importing it and using its resources), but without copying
any source code or material from the Software. You may distribute those
modules under the license of your choice, provided that this license is
compatible with the terms of the Odoo Proprietary License (For example:
LGPL, MIT, or proprietary licenses similar to this one).
It is forbidden to publish, distribute, sublicense, or sell copies of the Software
or modified copies of the Software.
The above copyright notice and this permission notice must be included in all
copies or substantial portions of the Software.
THE SOFTWARE IS PROVIDED "AS IS", WITHOUT WARRANTY OF ANY KIND, EXPRESS OR
IMPLIED, INCLUDING BUT NOT LIMITED TO THE WARRANTIES OF MERCHANTABILITY,
FITNESS FOR A PARTICULAR PURPOSE AND NONINFRINGEMENT.
IN NO EVENT SHALL THE AUTHORS OR COPYRIGHT HOLDERS BE LIABLE FOR ANY CLAIM,
DAMAGES OR OTHER LIABILITY, WHETHER IN AN ACTION OF CONTRACT, TORT OR OTHERWISE,
ARISING FROM, OUT OF OR IN CONNECTION WITH THE SOFTWARE OR THE USE OR OTHER
DEALINGS IN THE SOFTWARE.

Please log in to comment on this module
The author can leave a single reply to each comment.
This section is meant to ask simple questions or leave a rating. Every report of a problem experienced while using the module should be addressed to the author directly (refer to the following point).
If you want to start a discussion with the author or have a question related to your purchase, please use the support page.