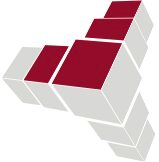 Add Read-Only Accounting Group
by
Vauxoo
You bought this module and need support ? Click here !
Add Read-Only Accounting Group
Odoo does not come with a read-only accountant group out of the box, which is inconvenient when you need to have an external accountant go through your accounting records in Odoo. This module adds a group 'Auditor Read-Only' so it's easy to grant an external accountant access to your Odoo system.
This group inherits the group 'Employee', thus minimum level of create/write/delete rights will be granted for some non-accounting related models.