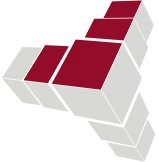 XLS Report Controller
by
Vauxoo
You bought this module and need support ? Click here !
| | |
| --- | --- |
| Technical name | controller_report_xls |
| License | AGPL-3 |
| Website | http://www.vauxoo.com/ |
| Repository | https://github.com/Vauxoo/addons-vauxoo.git#8.0 |
XLS Report Controller
This module does nothing by itself is meant to be imported by other modules to enable them to export their QWeb reports into XLS format. The export tries to interpret the cssstyle defined on qweb template and layouts into a XLWT Style. Not all the cssstyles are mapped, so if you spot one, please contact us to add it. Special treatment on qweb template and layouts is required to leverage from this module, meaning the style defined should be flat, there is no support for cascading styles.
Contributors
"Fekete Mihai <feketemihai@gmail.com>"