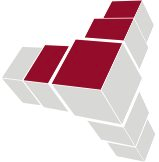 Website Extra Variants Options
by
Vauxoo
You bought this module and need support ? Click here !
Technical name
website_variants_extra
License
AGPL-3
Website
http://www.vauxoo.com/
Repository
https://github.com/Vauxoo/addons-vauxoo.git#8.0
Required Apps
•

eCommerce (website_sale)


•

Sales Management (sale)


•

Website Builder (website)


•

Online Billing (account_voucher)


•

eInvoicing (account)



Included Dependencies
Show
Website Extra Variants Options
Extra options to show Products Variants
In this module we tend to add several ways/options to show product Variants on your e-commerce.
Depending of your business approach you will need one or another or even mix them, due to the fact that the feature can be combined and extended we try here to add only the frontend approach in order to propose several options and avoit dependencies cross references.
Product variants showing description per variant.