You bought this module and need
support
?
Click here!
Presentación del Modelo AEAT 216
Modelo 216 de la AEAT. IRNR. Impuesto sobre la Renta de no Residentes. Rentas obtenidas sin mediación de establecimiento permanente. Retenciones e ingresos a cuenta.
Configuración
Debemos indicar los proveedores que son no residentes, en la ficha de la empresa: Contabilidad > Proveedores > Proveedores, pestaña de Contabilidad. El campo "Es no residente" tiene que estar marcado para que las retenciones realizadas a este proveedor se incluyan en el modelo 216.
Uso
Para crear un modelo:
Ir a Contabilidad > Informe > Informes legales > Declaraciones AEAT > Modelo 216.
Pulsar en el botón "Crear".
Seleccionar el año y el tipo de período. Las fechas incluidas se calculan automáticamente.
Seleccionar el tipo de declaración.
Rellenar el teléfono de contacto, necesario para la exportacion BOE.
Guardar y pulsar en el botón "Calcular".
Rellenar (si es necesario) aquellos campos que Odoo no calcula automáticamente:

Rentas no sometidas a retención/ingreso a cuenta: [04] Nº de rentas y [05] Base de retenciones
Resultados a ingresar anteriores: [06]

Cuando los valores sean los correctos, pulsar en el botón "Confirmar"
Podemos exportar en formato BOE para presentarlo telemáticamente en el portal de la AEAT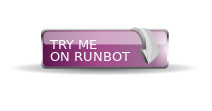 Créditos
Financiadores
La migración de este módulo forma parte de una campaña de migración de la localización española que ha sido posible gracias a la colaboración económica de las siguientes empresas (por orden alfabético):
Aizean evolution

Aselcis consulting

AvanzOSC

Diagram software

Domatix

Eficent

FactorLibre

Fairhall solutions

GAFIC SLP

Incaser

Ingeos

Nubistalia

Punt sistemes

Praxya

Reeng

Soluntec

Tecnativa

Trey

Vicent Cubells
Maintainer
This module is maintained by the OCA.
OCA, or the Odoo Community Association, is a nonprofit organization whose mission is to support the collaborative development of Odoo features and promote its widespread use.
To contribute to this module, please visit https://odoo-community.org.
Please log in to comment on this module
The author can leave a single reply to each comment.
This section is meant to ask simple questions or leave a rating. Every report of a problem experienced while using the module should be addressed to the author directly (refer to the following point).
If you want to start a discussion with the author, please use the developer contact information. They can usually be found in the description.