You bought this module and need
support
?
Click here!
Suministro Inmediato de Información en el IVA
Módulo para la presentación inmediata del IVA http://www.agenciatributaria.es/AEAT.internet/SII.html
Installation
Para instalar esté módulo necesita:
Libreria Python Zeep, se puede instalar con el comando 'pip install zeep'
Libreria Python Requests, se puede instalar con el comando 'pip install requests'
Libreria pyOpenSSL, versión 0.15 o posterior
Una vez instalado ejecute Account Chart Update para actualizar las claves de las posiciones fiscales.
Configuration
Para configurar este módulo necesitas:
#. En la compañia se almacenan las URLs del servicio SOAP de hacienda. Estas URLs pueden cambiar según comunidades #. Los certificados deben alojarse en una carpeta accesible por la instalación de Odoo. #. Preparar el certificado. El certificado enviado por la FMNT es en formato p12, este certificado no se puede usar directamente con Zeep. Se tiene que extraer la clave pública y la clave privada. El linux se pueden usar los siguientes comandos: - Clave pública: "openssl pkcs12 -in Certificado.p12 -nokeys -out publicCert.crt -nodes" - Clave privada: "openssl pkcs12 -in Certifcado.p12 -nocerts -out privateKey.pem -nodes" Connector:
Ajustar variables de configuración:

ODOO_CONNECTOR_CHANNELS=root:4
o otro canal de configuración. Por defecto es root:1

Si xmlrpc_port no esta definido: ODOO_CONNECTOR_PORT=8069

Arranca odoo con --load=web,web_kanban,connector y --workers más grande que 1.
Más información http://odoo-connector.com
Usuando fichero de configuración:
[options] (...) workers = 4 server_wide_modules = web,web_kanban,connector
(...) [options-connector] channels = root:4
Usage
Cuando se valida una factura automáticamente envia la comunicación al servidor de AEAT.
Known issues / Roadmap
Operación anual. Comunicación de cobros y pagos en métalico
Determinadas facturas intracomunitarias (Articulo 66 RIVA)
Operación anual. Libro de bienes de inversión (Libro anual se crea un módulo aparte)
Regimenes especial de seguros y agencias de viaje
Credits
Maintainer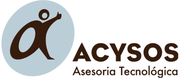 Please log in to comment on this module
The author can leave a single reply to each comment.
This section is meant to ask simple questions or leave a rating. Every report of a problem experienced while using the module should be addressed to the author directly (refer to the following point).
If you want to start a discussion with the author, please use the developer contact information. They can usually be found in the description.