Starting version 13.0, every version of the module is bought separately. Please be careful when adding the product to your cart.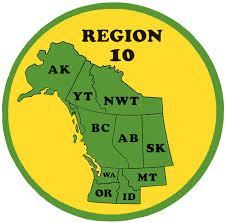 Automatic Set/Detect Website Country and pricelist Based On IP Address
by
BrowseInfo
Required Apps
•

Sales Management (sale)


•

Website Builder (website)


•

eCommerce (website_sale)


•

Invoicing (account)



Technical Name
website_region_ip_address
Also available in version

v 13.0

v 12.0

v 11.0

v 10.0

v 8.0
You bought this module and need
support
?
Click here!
Website Auto Multi Currency, Pricelist Switcher IP Based
This Odoo apps helps to manage sales of multiple countries from Single Odoo website/online store with different payment currency and price.Yes This Odoo multi currency switcher apps works like currency convertor on Odoo eCommerce. All the region countries are configurable from the Odoo backend and linked with its pricelist. So you can setup different price and currency for each countries with its Own products.After installing this app IP tracker automatically detect country of webshop using IP address/Geo Location and set the website country which also set the assigned pricelist for that country with its currency. You can defined specific products for specific countries using pricelist. Customer can not change the country and can't able to see price and product for another countries as Auto Detect IP tracker is set.
This Odoo apps helps when you are targeting clients in multiple countries with Odoo website, Its needed that the visitor to see the displayed price in their home currency. Seeing displayed prices in one's home currency save your foreign customers from Pain of calculation of currency and obviously increases comfort level of a foreign customer
The checkout remains in the shop currency.
How to Use
Think currency conversion matters?
A WHOPPING 86% of people surveyed from the United Kingdom who see a price in a U.S. currency, leave trying to find it in a local one.
The small percentage that stay, if they're forced to go offsite to something like XE.com to calculate the conversion, 65% of them don't return.
How about return visits? 56% of shoppers from Germany said they would not return to a site that only listed in US Dollars. - ZDNet on "Unease with foreign currencies".
Features
Auto Multi Currency Switcher
Auto multi switch currency by customer location like US Dollars,Rupees,Euro etc.
Manual Currency Overrides
Manual currency overrides - set a currency rate.
Remembers User's Currency Selection
Remembers User's Currency selection
Templates for Currency Selector
Many nice templates for Currency selector such as Currency with Flag, Symbol. You can choose the most suitable template for your site.
Pricelist Configuration
You can also select which product to display based on country along with their pricelist. You can set up different pricelist by country wise.
Able to Change the Relations
Able to change the relations between a country and a currency in the back-end.
Supports All Currencies
Supports all currencies, and all are included.
Currency Selector
User easy to select and change currency.
User Configuration
User can configure pricelist according different scenario like Configure Region, Configure Country, Configure Pricelist on All product, on Category, on individual product and on product variant.
Apply Pricelist on Different Product
You can apply product pricelist for all product(global),product categories,product and product variants.
Configuration Pricelist Items and Sales Pricelists
User must be configure Pricelist Items and Sales Pricelists.
Default Website Pricelist View
User can see default website pricelist view.
Create Region
You can create region, Goto Sale > Configuration > Region menu.
Create Region Country
After going in the website Region which is shown above you can configure the countries that you want in your webshop as per as your convenience which is shown below.
Country View
Here you need to fill the details as per requirement which is shown in the figure.
Pricelist Configuration View
In Price list view a new pop up will open in which you can select option for product price list.
Apply price list on all products(global).

Apply price list on particular product category.
Apply price list for particular product.
Apply price list for particular product variant.
Given below are the different products which would be displayed at the website shop page which is shown in the next image.
Website Country View
According to system's IP Address region of the country is selected and pricelist for that region will be applied on webshop.
As discussed above the products which are shown in display of website would be the products that are added in the pricelist at the backend side which is shown below in fig.
Webshop sale order
According to system's IP address ,region country company and pricelist will be applied on created sale order/quotation.
Quotation/Sale order
While creating quotation/sale order region and pricelist are set based on region from website.
Installation Guide
Before installing this module please go through the 'README' file which is available inside module.
Free Support
You will get 90 Days free support incase any bugs or issue (Except data recovery).
At BrowseInfo we offer end to end solution for Odoo services. Which includes analysis & consultation on the workflows and integration part. Please note that You're not allowed to distribute this module after purchase! Incase of any question regarding this module feel free to email us on sales@browseinfo.in or raise a ticket on support.
Please log in to comment on this module
The author can leave a single reply to each comment.
This section is meant to ask simple questions or leave a rating. Every report of a problem experienced while using the module should be addressed to the author directly (refer to the following point).
If you want to start a discussion with the author or have a question related to your purchase, please use the support page.