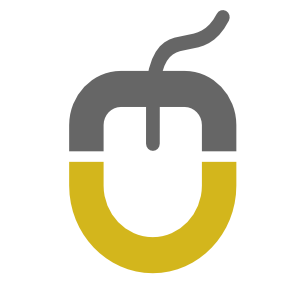 You bought this module and need support ? Click here !
Theme Louma
Html5 Responsive E-Commerce Multi-Purpose Theme
Louma is a Responsive E-Commerce Multi-Purpose Theme including a wonderful Blog and event. It is easy to customize, including several blocks, many pages, a beautiful shop. Theme Louma is in odoo 8 and odoo 9 also it suits all type of Odoo e-commerce store.
Why you should choose theme Louma?
Louma Customization Tool
Louma comes with customization tools. You can easily change the background, the colors and the style combination of your website.
Theme Louma comes with a lot of options
WIDE OR BOXED LAYOUT
13 COLOR SCHEMES
11 BACKGROUND PATTERNS FOR BOXED LAYOUT
5 BACKGROUND IMAGES FOR BOXED LAYOUT
Easy and simple
Louma gives you an easy customization tool. You don't have to change the code in order to change the look of your website, it allows you to easily customize your website just by a simple click.
Louma Building Blocks
Louma gives you a lot of new blocks to facilitate your job.
Accordion

Big icon

big image

Big picture text

Butoon

Features

Four Columns

Icon box

Lead bar

One Column

Page header 1

Page header 2

Pricing tables

Process steps

Separator

Sidebar menu

Team profiles 1

Team profiles 2

Testimonials

Text big picture

Three Columns

Title

Two Columns
We added also : Google Map Module

---
Different block options
Louma Mega Menu
Change your menu aspect and make it beautiful
In addition of the beautiful design of the menu, you can change the look of your menu and transform it into a Mega menu.
Automatically generates a wonderful submenus items.
When a menu item contains children items and those children contains also their children, Louma generates a beautiful menu item. It can generates infinite levels.
Transform your menu item to a Mega menu with 2 columns
You can also, have another menu style, a Mega menu with 2 columns. It can contains submenus levels.
Multi Language
Louma Menu have a dynamic generation of the languages available in odoo backend.
Menu search
Louma Menu includes a serach menu: to search a product from any place not just from shop page.
Menu shop cart
A lovely shop cart included in the menu to easily access and show your chosen products. It is updated automatically when you add a product and page doesn't reload.
4 Customizable lovely Footers
Louma includes 4 different footer in order to suit your choice. Wonderful footers including social media from back-end odoo, logo, contact information and a list of credit cards. You can choose what footer you need:
Custom Shop
Shop Page
COLLAPSE PRODUCTS CATEGORIES
KEEP ODOO CUSTOMIZATION FOR A PRODUCT
NEW LOOK FOR COLOR SELECTION
NEW DESIGN FOR RADIO
LOVELY HOVER PRODUCT DESIGN
Multi images product with zoom | Video | Share | customizable product page
Related products Slider
How to install it
In order to install the theme, you need to follow this steps
Copy all modules inside the folder "Modules" and put them inside the addons folder of your odoo
Delete "Modules" folder from theme_louma folder .
Put also the folder theme_louma inside the addons folder.
Open __openerp__.py and uncomment dependency modules.
Search for "louma" inside your odoo back-end and install it
All other modules will be installed
Maintainer
DevTalents
This module is maintained by DevTalents We are a small team of talents who have great skills. The development is not only our business but also our passion. We offer the best quality service at competitive prices that fit your budget and your expectations.
Please visit www.dev-talents.com for more services and www.templates-odoo.com for more odoo apps.
Odoo Proprietary License v1.0

This software and associated files (the "Software") may only be used (executed,
modified, executed after modifications) if you have purchased a valid license
from the authors, typically via Odoo Apps, or if you have received a written
agreement from the authors of the Software (see the COPYRIGHT file).

You may develop Odoo modules that use the Software as a library (typically
by depending on it, importing it and using its resources), but without copying
any source code or material from the Software. You may distribute those
modules under the license of your choice, provided that this license is
compatible with the terms of the Odoo Proprietary License (For example:
LGPL, MIT, or proprietary licenses similar to this one).

It is forbidden to publish, distribute, sublicense, or sell copies of the Software
or modified copies of the Software.

The above copyright notice and this permission notice must be included in all
copies or substantial portions of the Software.

THE SOFTWARE IS PROVIDED "AS IS", WITHOUT WARRANTY OF ANY KIND, EXPRESS OR
IMPLIED, INCLUDING BUT NOT LIMITED TO THE WARRANTIES OF MERCHANTABILITY,
FITNESS FOR A PARTICULAR PURPOSE AND NONINFRINGEMENT.
IN NO EVENT SHALL THE AUTHORS OR COPYRIGHT HOLDERS BE LIABLE FOR ANY CLAIM,
DAMAGES OR OTHER LIABILITY, WHETHER IN AN ACTION OF CONTRACT, TORT OR OTHERWISE,
ARISING FROM, OUT OF OR IN CONNECTION WITH THE SOFTWARE OR THE USE OR OTHER
DEALINGS IN THE SOFTWARE.


Please log in to comment on this module
Blog is not working
Unfortunately the blog is not working. When we create a blog post the blog overview disappears. We sent already three e-mails to get the problem fixed but since two weeks we are not getting any answer.
--- Poor response
We bought this theme and discovered it is poorly optimized. The HTML editor doenst work properly as well as a few building blocks. When we ask for support you get no reply after sending 3 reminders. Would not recommend this if you are looking for a out-of-the-box theme.
--- @Ignacio Ibeas
Hello, I replied you the last email 12 september. and I told you that we updated theme and add modules for specification and description several months ago. Please contact us again we will help you and still at your disposal.
---
Amazing Work
I like that he theme is very clean and simple, but most important is the great support they offer after buy the theme.
--- A lot of bugs and the replies to slow
The 8.0 version has a lot of bugs. The replies are to slow, and always is solve in the last version but it's not true. I solved the bugs myself.
--- Response
Hi I haven't discussed with anyone about this theme on Skype. My email history shows your response was quite slow and unprofessional. Every time I provided detailed information for you while your response was a few and dispersed. When I told you it was reproduced on another machine, the response was "I don't understand what the matter is". When the access to my demo was even provided (but I doubt you have tried that), your response was asking for the order reference of Odoo invoice. After that your concern went to using Cloudflare without any explanation. I don't know how others deal with the theme but it's still not working for me. I did delete cookies.
--- @August Doo
I discussed with you personally also with Skype and asked you to delete cookies from your PC. We tested that on a same online demo and it works fine in my PC. It is not a bug in our theme at all because many people use it in their online webiste and you can search in google you can get all those information. Please contact us again we will discuss and prove that it is not a bug. Best Regards
--- @BESECURE Holding Ltd
Please contact us on our email (contact@dev-talents.com) we will solve your problem. Best Regards,
--- ATTENTION: this template and the service sucks
Bought this template several months ago, and found the top editor bar didn't work. Reproduced on other server and emailed the developer with detailed logs and screenshots while the response was quite slow and not helpful at all. Then some days later, my issue was forgotten and here I come with the same issue and complaint. It SUCKS.
--- Bloblem with blogs module upon theme install
Upon installing louma theme, blogs module fails with error "Error to render compiling AST". Reverting back to default Odoo theme, works fine
--- @Kin Sin Pua
"Top editor bar gets hide when scrolling down the page while editing" it was because z-index of menu higher that menu odoo: it is fixed , you just update your theme it is not a big problem. "Unable to add the Brand module to the home page" it depends on your skills in development , if there is something not added to our theme in default you must develop some code or ask us to fo this."Categories and attributes were hidden while using on a mobile platform(Mobile)" it is also hidden in odoo standard theme, you can just delemet class hidden-xs and it will works. You can ask us to help you but note that we don't help in development code. you ask whatever question concerning functions and how to do. Best Regards,
--- @Nabil Mohammed
Hello Nabil, It was a problem in server where theme is installed. it is not related to theme. it was now running correctly.
---
There are some issues with this Theme
-Top editor bar gets hide when scrolling down the page while editing. -Unable to add the Brand module to the home page -Categories and attributes were hidden while using on a mobile platform(Mobile). Not sure if the developer received my emails, but I am still waiting for the reply from the developer
---
Internal Server Error
Hello I try to open your theme live demo but isn't running http://theme-louma.dev-talents.com/ I which to fix the problem Really i'm go to purchase this thime Please let me see Thank you.
--- Reply @August Doo
Thank you for this feedback but this problem occurs only in your situation. May be there is a problem in the installation but it is not on the theme.
--- The theme looks nice but there are some issues
Basically, it looks nice but if it just looks nice. Currently, I have some editing issues and still waiting for the response from the developer. The biggest issue I have now is about the website editing. There is NO response when I click the buttons at the upper left corner which are WEBSITE, Content, Customize, Promote. When I click these buttons, it should bring me to somewhere but it doesn't. It doesn't respond at all. for example, When you choose HTML editor, what should be seen is the source code, but with this theme there is NOTHING changed. There is NO repsonse when you choose the options under WEBSITE, NO repsonse when you choose the options under Content, No repsonse when you choose the options under Promote. That's the issuse.
--- Reply Svante Suominen
Hello, We didn't receive email in with your name ! can you contact as soon : contact@dev-talents.com. We will reply and help you. Best Regards,
---
Product page with Description and Specifications?
I bought the theme and tried to contact you via: 1) Your contact form 2) Support email 3) Phone No answer. The question: The product page with Description and Specifications tabs look great in the screenshots and on the demo page. The product page of the theme package that I got does not look like that. How do I get the tabbed layout with Description and Specifications on my product page? Cheers.
--- Reply @Christian de Lamboy
Dear, we are happy that you solved your problem. As we discussed in email, theme louma is updated and you can modify images and text in slider Revolution with editor. we still at your disposal for any other information
--- functions - but not in Brazil
First of all my apologies fo the bad rating. I thougt I could change it afterwards like in google store... The support helped and I figured out that the problem actually is in the base code for the brazilian localization. We still have not figured out how to resolve it, but anyway this is a private problem not a problem of the theme. So thank you DevTalents
--- Reply Christian de Lamboy
Dear Christian de Lamboy, You sent an email today and you should be a little patient. because we have several emails and customer with priorities and you are not the only customer we have. our theme works perfectly and we support always our customers to even make their own websites. and I will send to you a primary list of websites done with it. So please don't write such comment without having even answer from our support. Thanks
--- Bought it yesterday for V10 - is not working
I wrote an email and message in their online form. Just to make sure it comes to atention and nobody else buys it for v10 at the moment I write here.
--- Reply @ Ming Tseng
It Works Well ,please check Don't hesitate to send us an e-mail. Welcome :)
--- I can't open demo site.
Can you fix it? Thank you.
--- Reply to Dave Lasley
@Dave Lasley: we didn't known before this issue: problem of license. Odoo explained to us and we corrected our problem and now theme Louma is legal. I want to say that is not only DevTalent used OCA modules in their themes :)
--- Followup to comment
@DevTalents - This was most certainly infringing; I recommend reading up on your licenses. The reason for not being able to depend on AGPL licensed modules is because derivative and modified works of AGPL need to be licensed under compatible terms. Proprietary licensing is not a compatible term for AGPL. Regardless, our modules were removed from the dependencies after my support ticket & this app is no longer infringing on our licenses according to Odoo SA support team.
--- Reply Dave Lasley
You are wrong sir, You must understand that we ask Odoo apps before uncomment those modules. I explain why this strategy : if you put dependency modules, you must put their prices or they can not be added to odoo apps because they are not for sale. if we put it without price, anyone can download our modules or they are not for free : they are our property. Please check before putting such comment , Even Odoo apps knows well our strategy. Thanks for your understanding.
--- Reply Khai Nguyen
Thank you :) Can you please contact us in our email for more information?
--- License Infringement
This module infringes upon licensing, hence the need to uncomment dependencies. Purchaser beware - you are opening yourself to lawsuit.
--- this great!
Could you please add subscription menu for customers adding email subscription? I do not see this kind of feature. Many thanks and best regards.
--- To : javid
Hello, Can you please send again your email because I didn't found it :(
--- getting this error with v10. send you email a few days ago. waiting for response. thanks /httpdocs/odoo/addons/website/models/ir_ui_view.py", line 80, in get_view_id raise ValueError('View %r in website %r not found' % (xml_id, self._context['website_id'])) ValueError: View 'website_sale_wishlist.menu' in website 2 not found load could not load template Template: website_sale_wishlist.menu
--- Louma in Odoo 10
We inform our dear customers that Louma is on Odoo 10 now. Enjoy :)
---