Starting version 13.0, every version of the module is bought separately. Please be careful when adding the product to your cart.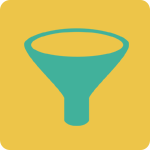 You bought this module and need support ? Click here !
Horizontal Attributes Filters
Horizontal dropdowns of attributes and sorting
On mobile version the filters and "Sort By" dropdowns are collapsed. It may be folded/unfolded using the toggle button.

Show 'Sort by' (optionally)
Optionally, using "Customize" dropdown a "Sort By" dropdown can be added next to horizontal filters.

Horizontal Product Attribute Filters
All attributes is listed as dropdowns horizontally. It can be enabled or disabled using "Customize" dropdown.

Other Modules
Check out my other modules from various categories