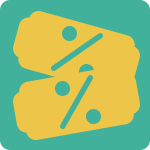 You bought this module and need
support
?
Click here!
Website Price Offer
Allow customer to offer a price for specified products
Specify products that can be negotiated
For each product that can be negotiated (price offered) a setting "Allow Price Offers" should be enabled on product form.

"Offer Price" button on product page
For all specified products, logged in visitors will see a new button "Offer Price" next to the price. On click of the button a popup will show up and ask customer to enter the desired quantity and offer price.

Backend management & Quotation Generation
Sales users will see a new menu in backend "Sales -> Sales -> Price Offers" where they can leave comment on the offer, refuse the offer or agree and generate a quotation for customer. Bulk quotation generation is implemented which means you can select all requests and generate many quotes for many customers at once.

Once the sales person confirms the price offer and generates the quotation customer can find it on website portal.

Other Modules
Check out my other modules from various categories