Starting version 13.0, every version of the module is bought separately. Please be careful when adding the product to your cart.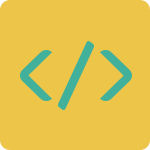 You bought this module and need
support
?
Click here!
Create Custom Building Blocks
Create your own custom Building Blocks
Integration with Website Editor
This module fully integrates with the Website Editor and makes impression that this is an out of the box feature. The custom building blocks is kept next to the default ones which makes very convenient to use them.

Supports HTML, CSS and JavaScript code
Building Block supports HTML, CSS and JavaScript code. You may copy building blocks from sites like bootsnipp.com and paste code in the creation wizard.

Create Custom Building Blocks / Snippets
This module allows you to create your own Building Blocks and keep them next to all other default Building Blocks which can be reused on your website.

Quality Check
Module passed following quality control checks
Other Modules
Check out my other modules from various categories