Starting version 13.0, every version of the module is bought separately. Please be careful when adding the product to your cart.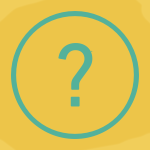 You bought this module and need support ? Click here !
Related Questions
Related questions listing on product page
Related Questions on Product Page
Define related questions of the product on a new "Related Questions" tab on the product form. These questions will be automatically shown on this product page on website.
Related Products on Question Page
All related products of the question will be shown on question page.
Choose from List or Slider View
For "Related Questions" on product page and "Related Products" on question page sections you can choose from two views - "Slider" and "List" views. You can switch them from website customization dropdown.
Quality Check
Module passed following quality control checks
Other Modules
Check out my other modules from various categories